The Bijenkorf is in the shop window. The owners of the department store chain want to sell the company in the near future, sources around De Bijenkorf confirm after reporting about this in the British media.
The Bijenkorf is currently owned by the wealthy Canadian Weston family. He took over the department store in 2010 from retail group Maxeda. The Weston family also owns British retail chain Selfridges. The owners want to sell all their European department stores. In addition to the two chains, it concerns the Irish stores Brown Thomas and Arnotts. The price tag for the entire retail group is 4 billion pounds (almost 4.7 billion euros).
The owners want to get rid of the department stores hard hit by the pandemic
De Bijenkorf is going through a difficult time, partly due to the corona pandemic. The seven Dutch branches had to close their doors several times. The chain also applied for almost 10 million euros in NOW support last year. Despite this, the company had to cut 225 of the 2,200 jobs, it said last year. Over the broken 2019 financial year, Bijenkorf generated 408 million euros in turnover. Results for 2020 are still unknown.
It is not known why the Weston family sells the Bijenkorf. The chain itself refers to an agency that does communication for the British Selfridges Group. That doesn't want to go public about the sale.
Death of the Patriarch
According to British media, the sale was started when an anonymous bidder came forward a month ago who wants to take over the European department stores of the Weston family. That happened a few weeks after the death of the family patriarch, Gale Weston. It built a local retail company into a global empire, including through the acquisition of Selfridges in 2003.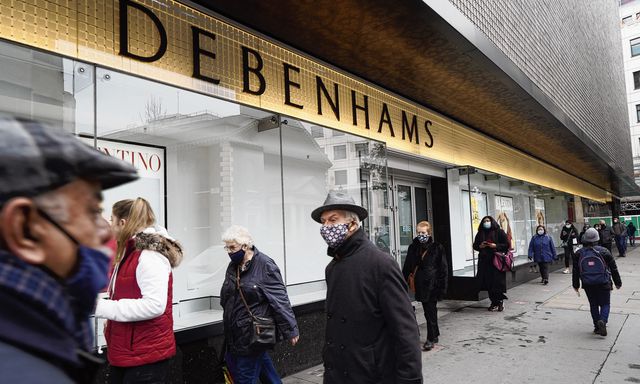 Also read: Double blow threatens British shopping street

Weston's son and daughter are said to have had doubts about continuing European activities after his death. Partly due to the corona pandemic, there is more online shopping worldwide. That meant a major blow to the larger department stores, which are mainly dependent on shoppers. Last year it turned out that the British department store Debenhams was having a hard time. A large part of the physical stores eventually had to close.
The recent bid from an anonymous source led the Bijenkorf owners to hire investment bank Credit Suisse to oversee a possible bidding war. Potential buyers will be able to inspect the books in the coming weeks. One of those possible new owners is, according to The Guardian the Thai Central Retail group. The group owns, among other things, the KaDeWe department store in Berlin.