People who had an allergic reaction to the first shot of the corona vaccine from Pfizer-BioNTech or Moderna can safely receive a second shot with the same vaccine under good medical supervision. That is the conclusion of a study conducted at five American hospitals and published Monday in JAMA Internal Medicine.
The study involved 189 people who developed hypersensitivity symptoms after the first injection with Moderna or Pfizer-BioNTech. The complaints varied in severity, from red spots and tingling to hives and shortness of breath. 32 people experienced anaphylaxis, a serious and potentially life-threatening allergic reaction.
In consultation and under the supervision of a doctor, 159 participants dared to take the second shot. A third of them were given antihistamine medication as a precaution to dampen a possible strong hypersensitivity reaction in advance.
All 159 patients tolerated the second dose of the vaccine well, including the 19 people who had experienced an anaphylactic reaction the first time. One in five participants reported hypersensitivity symptoms after the second injection, but these were mild, went away on their own or could be treated well with an antihistamine.
Anaphylactic reaction
According to the Americans, the outcome indicates that the hypersensitivity in these vaccines is not caused by a classic allergic reaction – then the symptoms should be just as bad or even worse with a second shot.
The Dutch national guideline for Covid vaccination still states that the occurrence of serious hypersensitivity symptoms with the first vaccination is "an absolute contraindication" to getting the second shot. But that will change "in the short term", says a spokesman for the RIVM: "Apart from this new American study, our experts were already rewriting the guideline on this point. The review is expected to be completed within a few weeks. In consultation with an allergist, people affected by this could still be fully vaccinated."
It's not about a large group of people. The Lareb Side Effects Center has so far received 222 reports of allergic reactions after vaccination with one of the four authorized corona vaccines. Most allergic reactions (136) were reported with the Pfizer-BioNTech vaccine, but this is by far the most commonly used vaccine in the Netherlands. There were 51 reports of allergic reactions from the AstraZeneca vaccine, thirty from Moderna and five from Janssen. Often it involved a rash or swelling around the eyes or throat. In 62 reports there was an established anaphylactic reaction.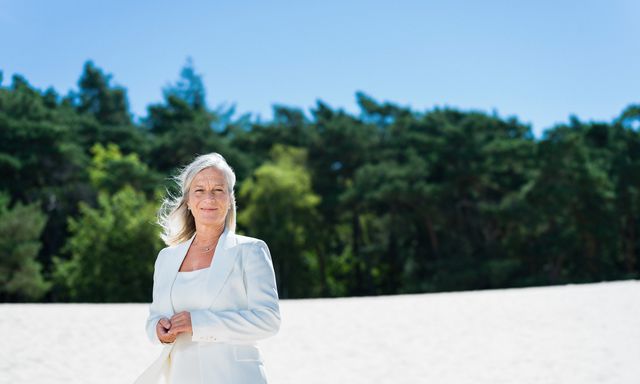 Also read this interview with professor Miriam Sturkenboom about vaccine side effects: 'Monitoring vaccine side effects causes the necessary headaches'