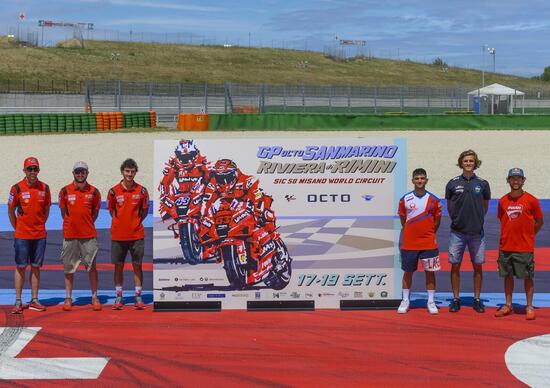 Only the new anti Covid regulations were expected for the confirmation of the spectators at the San Marino GP. The rules contained in the decree published last week allow to host up to 50% of spectators of the maximum capacity (if outdoors). Good news for the many fans who want to see their MotoGP idols live on the occasion of the San Marino Grand Prix. From 17 to 19 the Misano World Circuit Marco will host 23,000 people on the stands every day.
The lawn will remain closed due to the obvious impossibility of maintaining distance and carrying out the necessary access controls. Spectators can choose between Grandstand E, Grandstand Carro 2 and Grandstand Brutapela 2. The seats will allow to maintain a spacing of one meter. Extraordinary security measures will also be implemented to reach their number: each tribute will have dedicated parking spaces and through the MWC app you will get directions on the best route to reach the assigned seat. To access you will need the Green pass and a laboratory will be set up for all those involved in the work to make quick swabs.
"This is good news for businesses, for sport, for everyone – comments Luca Colaiacovo, President of Santa Monica SpA – and finds us ready to apply the decisions of the Government. 23,000 seats was a format on which we had aimed to ask for a possible derogation and therefore we are ready to carry out what was planned in the dossier that we had presented to the Ministry and defined together with the Emilia-Romagna Region and the Italian Motorcycle Federation, receiving unanimous compliments ".
The presale is already active on the www.ticketone.it platform and on the www.misanocircuit.com website with the planned and confirmed promotions.
var js, fjs = d.getElementsByTagName(s)[0]; if (d.getElementById(id)) return; js = d.createElement(s); js.id = id; js.class = "_iub_cs_activate"; js.suppressedsrc="https://connect.facebook.net/it_IT/sdk.js#xfbml=1&version=v3.0&appId=762114097210014&autoLogAppEvents=1"; fjs.parentNode.insertBefore(js, fjs); }(document, 'script', 'facebook-jssdk')); .