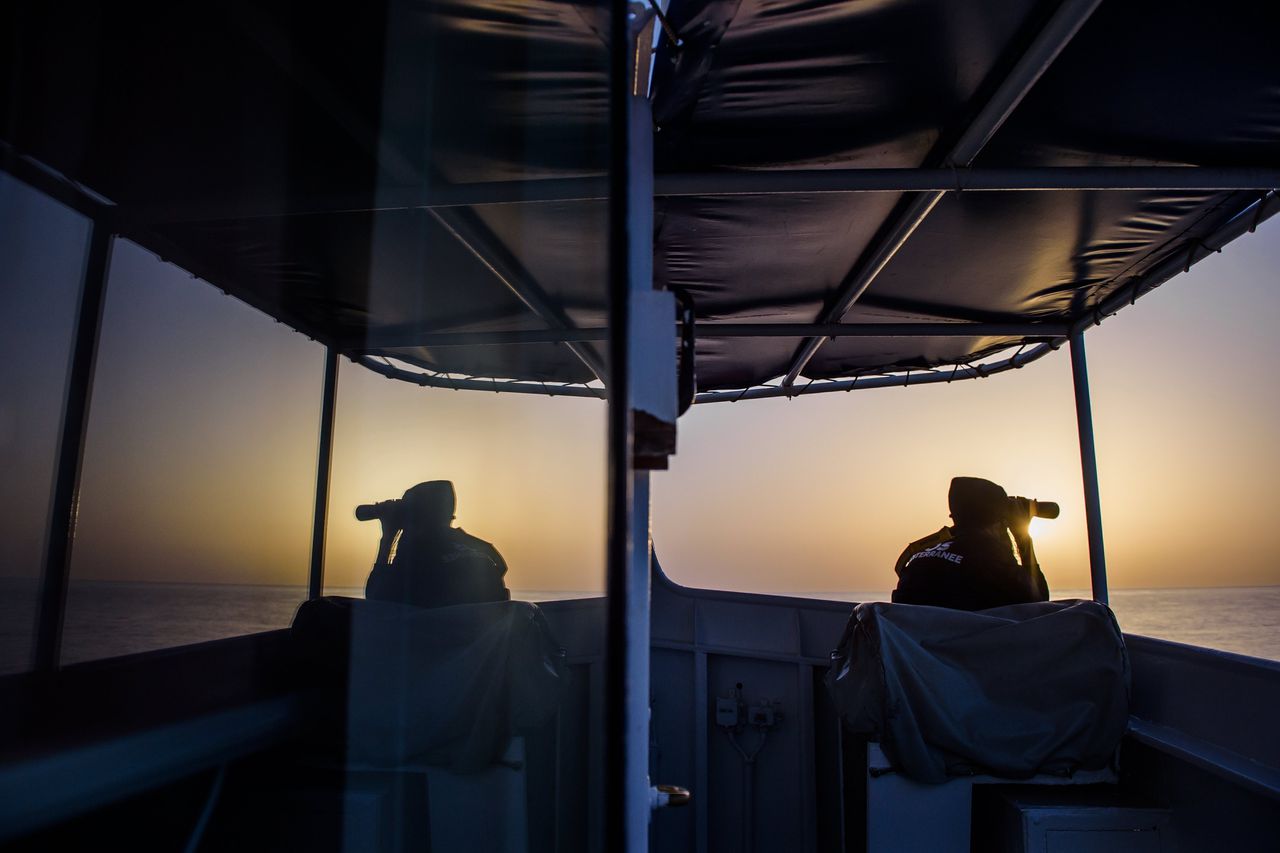 At least 57 migrants drowned off the coast of Libya on Monday after the boat they were on capsized. Some of the passengers were rescued. That reports a spokesperson of the International Organization for Migration (IOM).
The boat with the migrants left the Libyan coastal town of Al Khums on Sunday, according to AP news agency. Later, the boat came to a stop in the Mediterranean Sea, because the engine had stopped. This often happens with migrant boats, because the people smugglers who organize the crossing do not provide enough fuel to reach Europe. The vessel eventually capsized due to bad weather.
Of the approximately 75 people on board, 18 were rescued, the IOM spokesman said. Fishermen and the Libyan coastguard picked them up from the sea and brought them back ashore. Survivors said there were more than 20 women and children among the dead.
It is very common for migrants to drown when crossing from North Africa to European islands such as Lampedusa (Italy) or Malta. Especially now that the weather is improving, they are more likely to attempt to reach Europe. The exact number of fatalities is difficult to determine. It is clear that there have been many thousands of them in recent years. In addition, it often happens that boats carrying migrants are intercepted and pushed back. According to human rights organization Amnesty International, about seven thousand people have been returned to Libya this year.