Ank Bijleveld-Schouten (CDA), outgoing Minister of Defence, is sitting in her room at the ministry, overlooking the Plein in The Hague. She looks cheerful, two days before her vacation. But she is always cheerful, she says.
You were at the Military in Boekelo when you were called by party leader Sybrand Buma.
"In the cabinet formation of 2017, yes. He asked me if I wanted to be Secretary of Defense. I was there with guests from the province" – she was the king's commissioner in Overijssel – "so I couldn't talk for long and later I went to see Buma. I first wanted to see what was in the coalition agreement and what had been agreed about the budget."
Were you surprised that Buma asked you?
"It was not unknown that after seven years I was a supervisory director on all the lists. It surprised me that it was for Defense."
Home Affairs would have been more obvious?
"Because I had already been secretary of state there. My father was a professional soldier, I knew the world of Defense well. I knew there had been a lot of cutbacks and that the ministry had to come a long way."
The coalition agreement stated that an additional 1.5 billion euros would be added.
"Per year, structurally. Not more than a good start, but I thought it would be a good thing to do: invest and take steps towards recovery."
What kind of minister did you want to be?
"Realistic, accessible. I am relatively egalitarian, also in this hierarchical organization. I did discuss it with my father: if you want to hear what's going on, you have to talk to people from low to high. The Defense Note that I then shared with Barbara [Visser, haar VVD-staatssecretaris] wrote, it was understandable to all men and women in this organization: we have seen this, this is what we are going to do."
At the presentation in the spring of 2018, she called the restoration of defense personnel's confidence in their own organization "perhaps the most important challenge". Bullets, tanks, training – it had been one big clearing in the years before.
Your father must have been thrilled that you became a minister.
"He was proud, but he thought it was… risky. That's what he said when I left as commissioner. A minister had just resigned when I took office."
That was Jeanine Hennis, who had resigned after an accident during an exercise in Mali. Two soldiers were killed and a third was seriously injured. "My father said I gave up a steady job for an insecure existence. In politics it could be over at any moment."
I'm not cynical and I hope never to be. More realistic maybe
Did you see that risk too?
"Naturally. But I think a bigger puzzle for this organization is the guilelessness of society with regard to our security and freedom. People take it for granted. Very strange if you know what the Russians are building up in military power on their borders, what is still there in IS terrorism, what daily cyber attacks by state actors are taking place. It was considered normal when my men and women were called upon during the corona crisis and they stood there immediately. One day you are a nurse in Iraq, the next in an Amsterdam nursing home."
Did you have that innocence yourself four years ago?
She hesitates for a moment. "Let me say that my worldview has not become any happier."
Your father's worries…
"No worries. He saw risks."
Those risks almost became reality when the House of Representatives called you to account for the bombing of Hawija in November 2019.
She sighs almost inaudibly. Seventy civilians were killed in that bombing of an IS bomb factory in Iraq in June 2015 by a Dutch F-16. The House of Representatives was misinformed about this at the time.
Bijleveld: "I will say something about it in a moment, but first this: after I took office I immediately started working on transparency. I took the curtains down" – she points to the windows, without curtains – "and threw open the shutters. Every week I started reporting on weapon deployment and when it flew where, which never happened before. So was it hard, Hawija? Yes. It was before my time and I couldn't change it. I was responsible. I heard from my officials on a Friday after the Council of Ministers that the House was misinformed at the time. They were already preparing a letter. I was a Member of Parliament for twelve years, so I immediately knew: this is going to be complicated."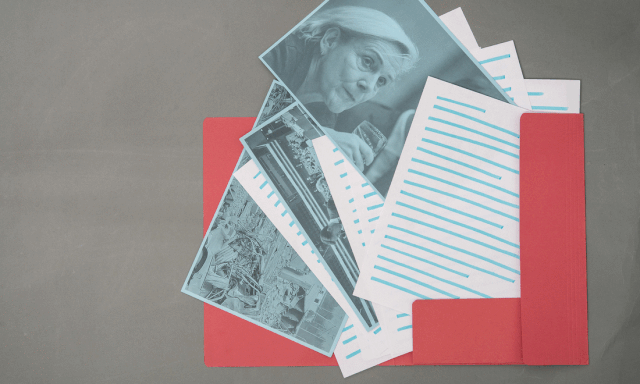 Also read this article: Hawija: a pattern of incorrect and incomplete information for five years

When that letter arrived, you had to come immediately.
"Unprepared. It was purred that I was wearing the wrong coat, too colorful, and there were still deaths. In retrospect I should have said give me some time. We started at five o'clock and until eleven o'clock it went really well. After that it became less, also because I hadn't eaten yet. I got one answer wrong. Or it was good, but too hesitant. Sometimes I just shouldn't have answered."
After the last debate, in May 2020, NRC in the lead editorial that your defense was "hesitant," "muddled," and "weak."
"I am not at all with that NRC once. It was then about the report of the Americans about Hawija that they had released to the press after legal proceedings. And then the question was whether I shouldn't have made it public. No, because it was their report. I have said so, and without hesitation."
What do you think when you read something like this in the newspaper?
"That everyone always has an immediate judgment. 's editor-in-chief NRC apparently too, without having spoken to me about it. What I did like: my daughters were in the public gallery during the first and second debate." Her daughters are 28 and 24. One is a doctor, the other has just completed her master's degree in sports management. "My husband was there at the third debate."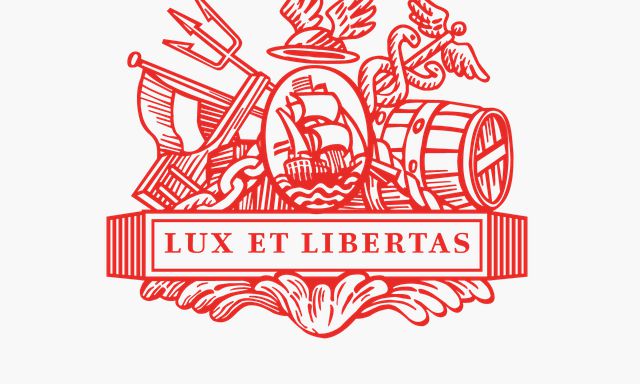 Read the relevant comment here NRC: Minister Bijleveld has failed again in her accountability

And you were still a minister after that.
"Not a single minister or state secretary of the CDA resigned or became ill during this period. While we also had quite a bit of hassle." She smiles. "The next morning the House went to talk to me about the budget and that was such an absurd thing. No one said anything more about the motion of no confidence that had been tabled against me and that it had been rejected. I just did that myself."
Has Hawija changed you?
"In what sense?"
more vulnerable? more cynical?
"Not cynically. I'm not and I hope never to be. Maybe more realistic. So that's how it goes. Chamber and minister have their own role. In January I sent eighty extra soldiers to Afghanistan to protect our people there, the plane had already left for good reasons before the debate with the House. There was a lot of criticism about that. I said: it's my people standing there, risking their own lives, and I don't want to have to fly a flag at half-mast because there was no extra security. Then I think: Room, what is it all about?"
You have also experienced the tragedy with Hugo de Jonge and Pieter Omtzigt in the past year.
"You mean the election for the leadership of the party?"
You must have known it was going to be a problem.
"Sun close to call-result" – De Jonge just beat Omtzigt – "is a recipe for complexities. If you have the rule that you are not a Member of Parliament for more than three periods, you must apply that rule to everyone. That would have prevented a lot of things."
Hugo de Jonge called Pieter Omtzigt his running mate.
"Which does not suit the CDA and not the Netherlands. It's American. At the CDA, the number one is chosen by the members and the other candidates are put on the list by the board. I myself started at number 57" – in 1989, when she was 27 – "and that became 54 and I remember being told: it won't go that fast. And then the CDA got 54 seats." She smiles. "I had never been to The Hague before."
So many seats for the CDA, that time will never come back.
"I don't think so either. But I hope that the middle parties, PvdA, VVD, CDA, still have some future. Polarization is not good for a society."
The CDA has eight seats in the polls.
"Polls mean nothing to me and I'm not surprised. It does concern me. The PvdA has nine seats. That also concerns me. The Netherlands has an interest in stable middle parties."
The CDA board has just resigned and you and Marnix van Rij are now taking over the duties.
"After Spies's report, yes." It stated that there is a "hostile atmosphere" in the CDA due to the election of party leaders and that "camps" have arisen that oppose each other. "I now do those tasks on the side, in the evenings and at weekends, as a volunteer. I also took a volunteer job."
Also read this analysis about the Spies committee: Internal division caused CDA heavy defeat in parliamentary elections

You yourself had a problem with Christmas when you went to the Christmas night shift and RTV Oost reported about it.
"I hadn't broken any rules. It ruined my whole Christmas. My husband is active in the church in Goor and we were invited. It was our ward's turn, a maximum of thirty people were allowed to come, and I went with him. It would have been a bit crazy not to go with him on Christmas Eve."
Your party colleague Ferdinand Grapperhaus had said that people should not go to church.
"In an interview with the Dutch daily newspaper, that I hadn't read. He was talking about the big gatherings in Barneveld and the like. That's really different than thirty people. And there weren't even that many of us. RTV Oost then calls the whole world to respond. Yes, then it will be a hassle."
Does that feel like bullying?
"Well no. I couldn't have done it better. But it was so exaggerated. It was on it all day Radio 1 News. Of Volkskrant talked about integrity violation, I could still laugh about that. If going to church is a violation of integrity, I'd like to hear a definition of it. I was so fed up. I found it more annoying than uh…"
And Hawija?
"Not that. I mean, it was about something personal, not about work. My Christmas was ruined and Sascha's too." She points to her spokesperson. "On January 1, we were already combing the entire organization to see if we could still deploy people in the healthcare institutions."
Do you want to become a minister again?
"Of course. And also from Defense. The investments and the vision we have formulated – high-tech, information-driven, operating in independent units – will be implemented in the coming period and I want to be part of that."
What are you going to do during the holidays?
"Two weeks with my husband in the camper to France. Continue to watch sports – I love sports – and don't read e-mails, unless a crisis breaks out. I have the biography of Van Mierlo lying around, but I think it is The Seven Sisters is going to be. I read it with my daughters. And good food of course, I love good food."