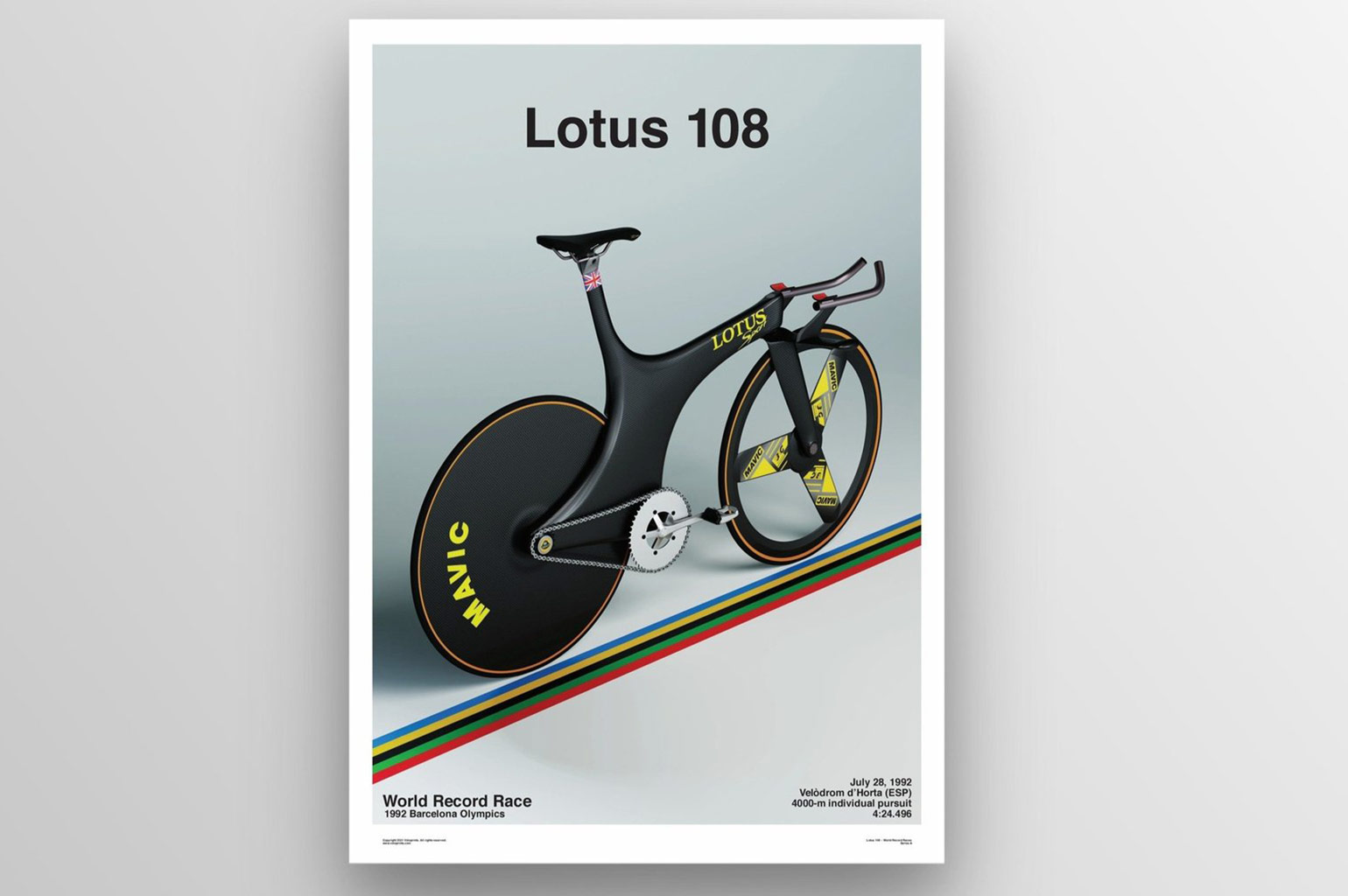 Some bicycles have become iconic because of the cyclist who rode them. Other bikes have become it because of the technology or the looks. And a small number have become it because of both factors. Chris Boardman's Lotus 108 is certainly one of those. The futuristic design with Chris Boardman on the saddle earned him the gold medal and a world record at the 1992 Barcelona Olympics.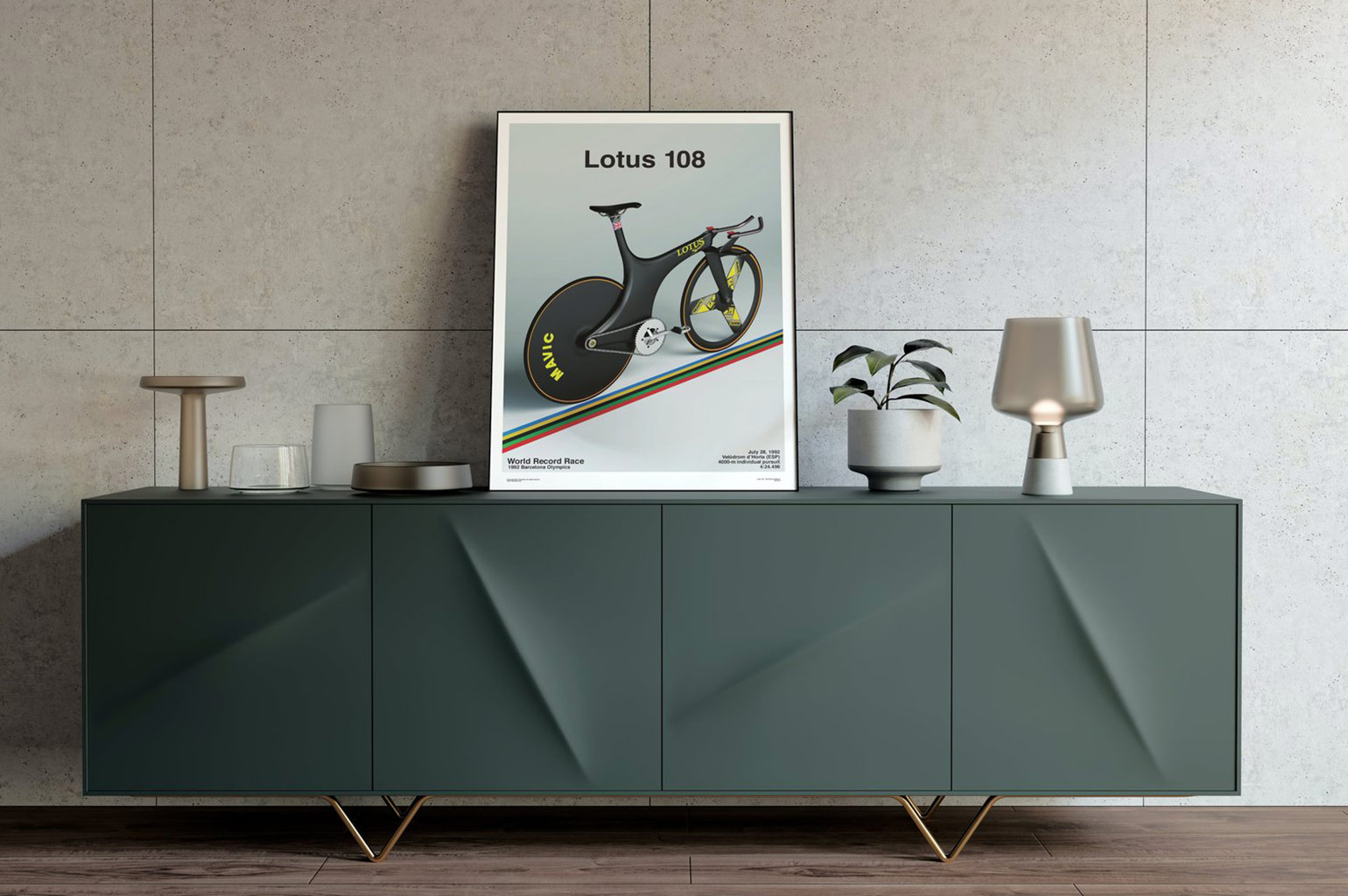 Veloprints thought this Olympics was an excellent moment to honor this bike with a poster. And how do you do that? This can be done in thousands of ways, but in line with Lotus' working method and Chris Boardman's preparation, it had to be as complete a representation as possible. So perfect down to the last detail. There was first an investigation. And then using 3D modeling software to put the bicycle on paper as realistically as possible.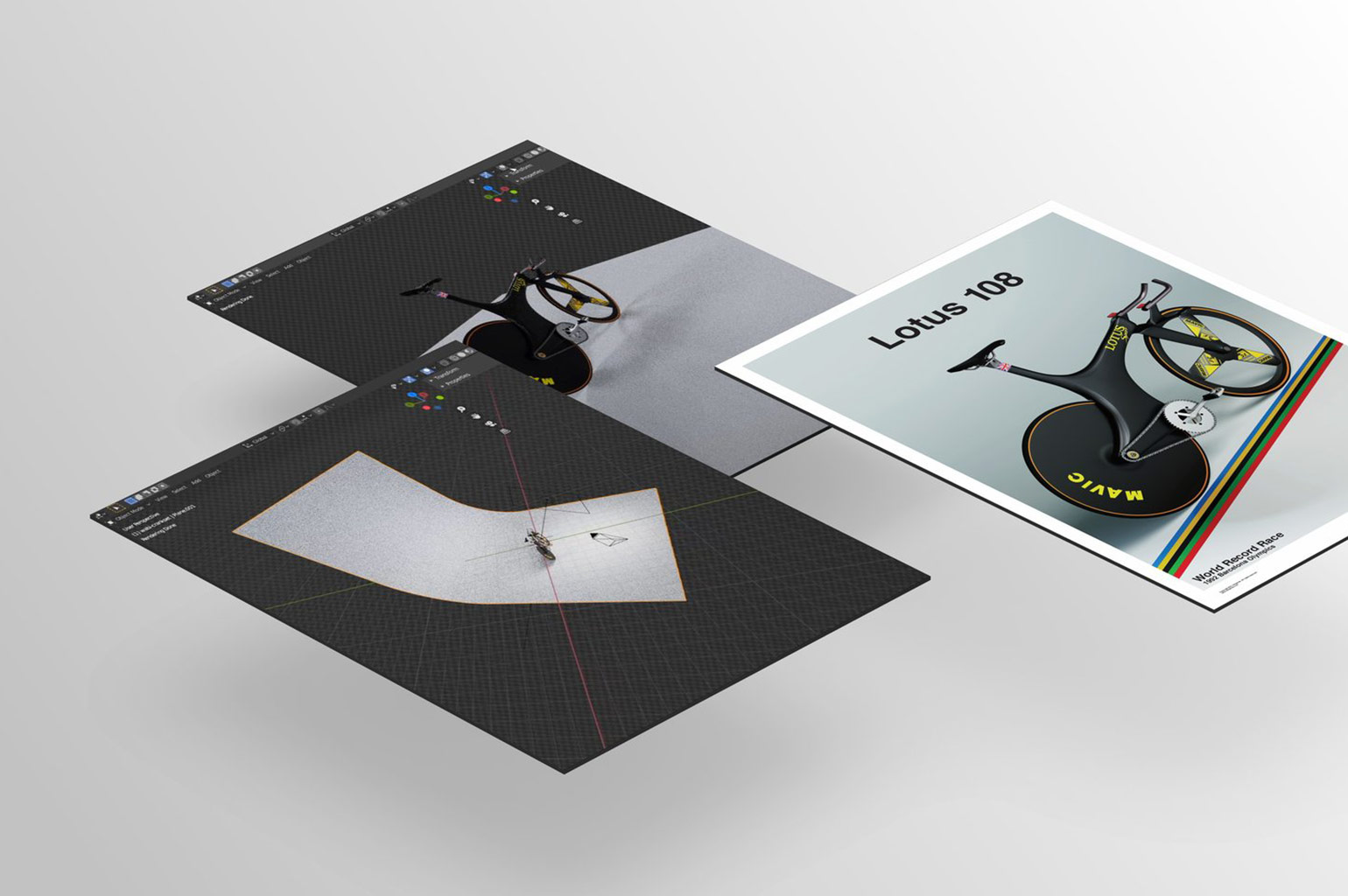 According to Veloprints, it took four months to make the poster. So we're not talking about just any poster here. After so much work it is natural not done to save on paper. The poster is therefore printed on 250 grams paper. And sustainable techniques have been used for this: think of CO2 neutral ink and packaging. The price of € 29.95 for a poster of 50 x 70 cm is not too bad.
For more information, please contact Veloprints.