In the working-class neighborhood of Bab al-Tabbaneh in the northern Lebanese city of Tripoli, boys run through the streets carrying fake weapons. They skilfully jump over piles of rubbish while targeting each other. The youngest carry plastic revolvers, the older children brandish fake Kalashnikovs.
"In a few years they will be real weapons," muttered cafe owner Mohammed on a street corner. He serves coffee to a group of customers that are melting in the sun. They share his concerns about the children, because in Bab al-Tabbaneh, real violence is lurking everywhere.
"We are afraid of burglaries," said Mahmoud Allouche, a 58-year-old grocer a few blocks away. Not that there is much to buy in his shop: there are just a few packets of flour, biscuits and cans of corn on the shelves. But nowadays thieves do it for less, Allouche's friend Hassan knows. "I was recently attacked with a knife by someone who wanted a 100,000 Lebanese pound note from me," he says. That is converted to less than four euros.
Still, the men understand the thieves. "A bottle of sunflower oil costs you two days' salary these days," says Allouche. "If you come home after a full day of work and still can't afford food, you will automatically steal."
This malaise is nothing new in Lebanon. The country has been sinking deeper and deeper into the abyss for almost two years now. Since the fall of 2019, the currency has lost 90 percent of its value against the dollar and the middle class has completely collapsed. Hundreds of thousands of Lebanese took to the streets, but nothing changed. The government that resigned after the explosion in the port of Beirut last summer has still not been replaced by a new cabinet. The situation across the country is hopeless.
'Sorry for the piss smell'
But in Tripoli, the desperation goes a step further. This conservative Sunni port city in the north of the country is no Beirut, where poverty and hipster cafes still coexist. Apart from a few very wealthy families, almost everyone in Tripoli lives at or below the poverty line. Famine is approaching, people are dying from lack of medicine and armed gangs are asserting their power. The city is a specter of what the rest of the country could possibly face.
"Sorry about the piss smell," says Ousama Haawa as he climbs the stairs to his apartment. There are dead cockroaches on every floor. Once in his living room, Haawa jokingly presses the light button. "Of course the light doesn't work," he grins. "We have no electricity."
For Haawa, a 36-year-old man with a trimmed beard and sporty glasses, what now applies to so many Lebanese: there is only one thing in life that has to go wrong, and it is game over. In his case, it was his car's engine that broke down. Since then, this muscular taxi driver with wife and three children has been near despair.
The car repair of 350 euros is unaffordable, so Haawa now has to make ends meet with help from his environment and day jobs. The latter is difficult now that he is constantly trying to solve problems that did not exist before. Like delivering the laundry to his parents' village because his own washing machine is broken. Or standing in traffic for hours on the way back because there are riots around gas stations over the last bit of petrol.
Without money for its own generator, Haawa has to rely on the two hours of subsidized power from the lousy government network. "Nobody knows when it will come," he says, and that uncertainty limits him even further, because someone has to be home at that time to turn on the water pump – otherwise there will be no running water or shower. Asked if he can charge his phone again, Haawa rolls his eyes. "I do that in the supermarket, if I can borrow their electricity for a while."
Incidentally, the groceries in that supermarket are just as impossible. Above all, hyperinflation in Lebanon is affecting food prices, which have risen again by 50 percent this month. As a result, according to a recent study, an average Lebanese household of five spends 3.5 million Lebanese pounds (135 euros) on food – five times the Lebanese minimum wage of less than 30 euros.
"I've forgotten what meat tastes like," Haawa sighs. Last week was the Islamic festival of sacrifice, but according to the taxi driver there is hardly anyone in Tripoli who can still afford a sheep. His own diet consists of bread and olives for breakfast and potatoes or macaroni for lunch and dinner. It still costs him 2 million pounds (more than 75 euros) per month – by far the largest expense for the family.
No paracetamol
But there is one concern that really keeps Haawa awake: what if someone gets sick? Medicines are extremely scarce and hospitals refuse patients who have no money for their treatment. Haawa hears enough frightening stories about people dying at the hospital door, or a toddler who is said to have died of a fever after his parents couldn't find paracetamol. "I don't even think about corona vaccines," he says. "My one-year-old daughter has not even received the vaccinations that children should receive after birth. If something goes wrong, there's nothing I can do."
That thought becomes too much for the father. While he has so far dressed up his story with cynical jokes, Haawa suddenly bursts into tears. "I see no way out," he stammers through the tears. "Sometimes I think I can kill myself better."
There is no welfare state in Lebanon that will take care of you if you fall. In fact, there is no real state anyway: even after the Lebanese Civil War (1975-1990), the country is in fact governed by the leaders of the different religious sects that fought each other at the time. Their political parties behave like mini-states and distribute favors and influence within their own sect. This fosters massive corruption and mismanagement, largely the cause of the current economic crisis.
emergency kit
The only way to save Lebanon, economists warn, is an emergency package from the International Monetary Fund (IMF). But that will only happen if a new government takes office and implements a list of reforms to fight corruption. To increase the pressure, the European Union announced on July 12 that it plans to impose sanctions on Lebanese politicians by the end of the month for further delaying the process.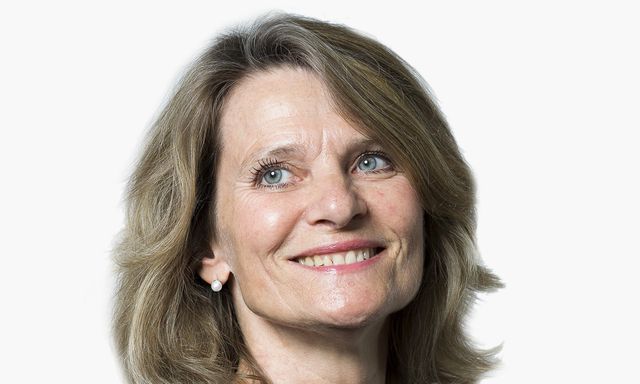 Also read: The crisis in Lebanon becomes Europe's crisis

But that made little impression, it seemed when the Sunni ex-Prime Minister Saad Hariri withdrew as prime minister three days later, torpedoing a nine-month-long cabinet formation. The reason was that Christian president Aoun did not agree with Hariri's desired list of ministers – presumably at the request of Aoun's powerful Shiite ally Hezbollah.
After his withdrawal, Hariri showed his usual empathy with the average Lebanese. "I have lost a lot of money," he lamented in a speech. "I was a billionaire, and Lebanon is no longer a billionaire."
Such comments lead to much anger in Bab al-Tabbaneh. Even grocer Allouche, whose shop is covered with Hariri posters, is now done with the ex-prime minister. "In the nine months that he has lingered, the currency has continued to collapse and we have only gotten poorer," he says. His friend Hassan nods in agreement. "We might as well remove those posters. Hariri used to be supreme here, but those days are over."
The question remains what will replace it. According to Toufic Allouche, a sports coach who was also born in Bab al-Tabbaneh and whose brother is a close confidant of Hariri, anti-government protests so far offer little prospect. "The protesters are right, but no plan," he says at a cafe in the center of Tripoli. According to him, they are therefore no match for existing rulers, who infiltrate the demonstrations with the greatest of ease to fuel sectarian tensions and undermine the protests.
Chaos and gang formation
Instead of political change, Allouche expects increasing chaos. With Hariri and other politicians running out of resources to support the poorest in Tripoli, the latter will find other ways to survive. "Just like in Venezuela, for example, you will see that in Lebanon more and more people will form armed gangs to get food. That has nothing to do with political ideals – any gang with enough bullets to rob a supermarket is good enough."
The unemployed taxi driver Haawa foresees a different future. According to him, the apparent political disillusionment in his city is a calm before the storm. "Protests are coming that will be much bigger than those of 2019," he predicts. "This time people are willing to die for change. Because we don't live now anyway."
A version of this article also appeared in NRC Handelsblad on 24 July 2021
A version of this article also appeared in NRC in the morning of July 24, 2021