Schöffer & Co. is an exciting story, but it's not about heroes or villains like many books about WWII. It's about real, ordinary people and how they interact with each other.
Such as Henny Peeks, a communist who had worked in various hospitals during the Spanish Civil War. During the Second World War she takes Jewish people in hiding into her house – one day there are six. But two newcomers refuse to practice how to hide quickly, in case an unexpected visitor arrives. They say Westerbork might be a better place to go than the cramped under-floor shelter. Henny becomes furious. She starts screaming. Then the people in hiding eventually settle down.
It is one of the merits of this book by historian Gerben Post: he beautifully and meticulously shows the interaction between people in hiding and those in hiding. The pivot in the story is Ivo Schöffer, who had only just started a student when the war broke out.
Through fellow students and friends, Ivo Schöffer and his family soon become involved in the resistance. Not the resistance that carries out attacks on Germans. Ivo's brother and sister, and the children of his aunt and uncle Maria and Jacob Meulman help Jews in Amsterdam, who are looking for a safe haven. The children each have their own people in hiding who they take care of at different addresses, creating a 'family business': Schöffer & Co.
One of those addresses is Reguliersgracht 34, where Unica, the fraternity of Ivo Schöffer, is located. During the war, up to twelve people in hiding are housed there.
Directly and indirectly, the family saves hundreds of lives. An indispensable link in the family business is Ivo's sister Lidia, who, thanks to her skills acquired at the arts and crafts school, develops into a master forger of identity cards.
Diary
Gerben Post had a wealth of sources at his disposal, including a diary of Ivo's niece Marijke, notes written by people in hiding and other documents from the family archive. In addition, he was able to interview a few people involved, including Ivo's cousin Co, 'Jan de Timmerman', who was adept at making shelters.
Many historians would have succumbed to the temptation to frequently quote from those sources, but Gerben Post does so only sporadically. He tells the story, which reads like a novel. His 'characters' are lifelike.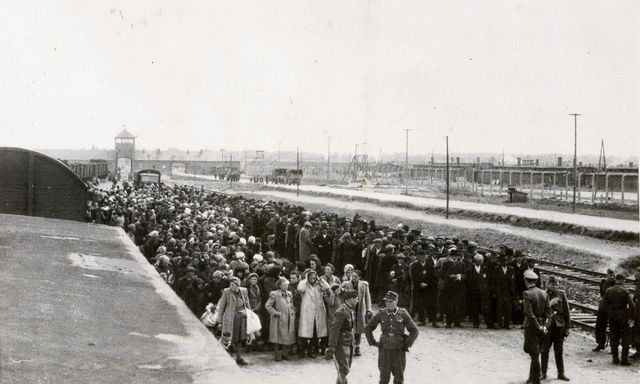 Also read: What happened to the eight people in hiding in the Secret Annex after their arrest?

This is apparent, for example, from the story he tells under the heading 'the fish'. One of the people in hiding on the Reguliersgracht is Erna Berg-Koopman. Because she doesn't look Jewish at all with her blond hair and blue eyes, it is her job – with a forged identity card – to do some shopping for the residents. Moreover, she is a good cook, something that provokes jealousy in the other women. One day Erna sees a queue in front of a fish stall. She succeeded: she managed to get hold of a haddock weighing almost two kilos. To her surprise, one of the fellow people in hiding, Mrs. Kahn, reacts angrily. "How could she possibly buy just about anything without having a clear menu in mind?" Erna doesn't understand, food is scarce. When she sees something, it is difficult for her to consult with the others first. She withdraws. The other ladies point to Biene, 'the least experienced cook of the bunch', to prepare the fish. It 'perfectly succeeds in totally ruining the fish'. What remains is dry fish stew with way too much sauce. Then Erna understands Mrs. Kahn's problem: "She simply had no idea how to prepare a fish and the five other ladies didn't dare to try it either."
Gerben Post alternates these kinds of intimate insights with the more general story of the Second World War in Amsterdam. The roundups, the February strike, Mad Tuesday. We read what reactions those events evoke. Marijke's diary, which is full of penetrating observations, comes in handy here. On January 30, 1945, in the middle of the famine winter, Marijke walks through the dark city in the evening. Suddenly she sees something black right next to her, in the middle of the road. "It could be a corpse or it could just as well be something else and she doesn't really care."
sense of justice
The image that Gerben Post paints of Ivo Schöffer is also strong. He was born with a strongly developed sense of justice and at the beginning of the war threw himself into the resistance work with an almost unimaginable self-evidence. At the end of the war he was only twenty-two, but despite his youth he has a natural authority over the much older people in hiding. When he fears that they are succumbing to boredom and the many worries about relatives, he distracts them with a lecture series on the Eighty Years' War. After the war, Ivo Schöffer becomes professor of National History in Leiden. In the preface of Schöffer & Co. his colleagues Hans Blom and Marjan Schwegman, both former directors of the NIOD, wrote that the man with whom they worked closely for years did not reveal much about his war past. It was not until 2001 that he talked about it extensively in the radio program Simple past tense.
A version of this article also appeared in NRC Handelsblad of 23 July 2021
A version of this article also appeared in NRC in the morning of July 23, 2021