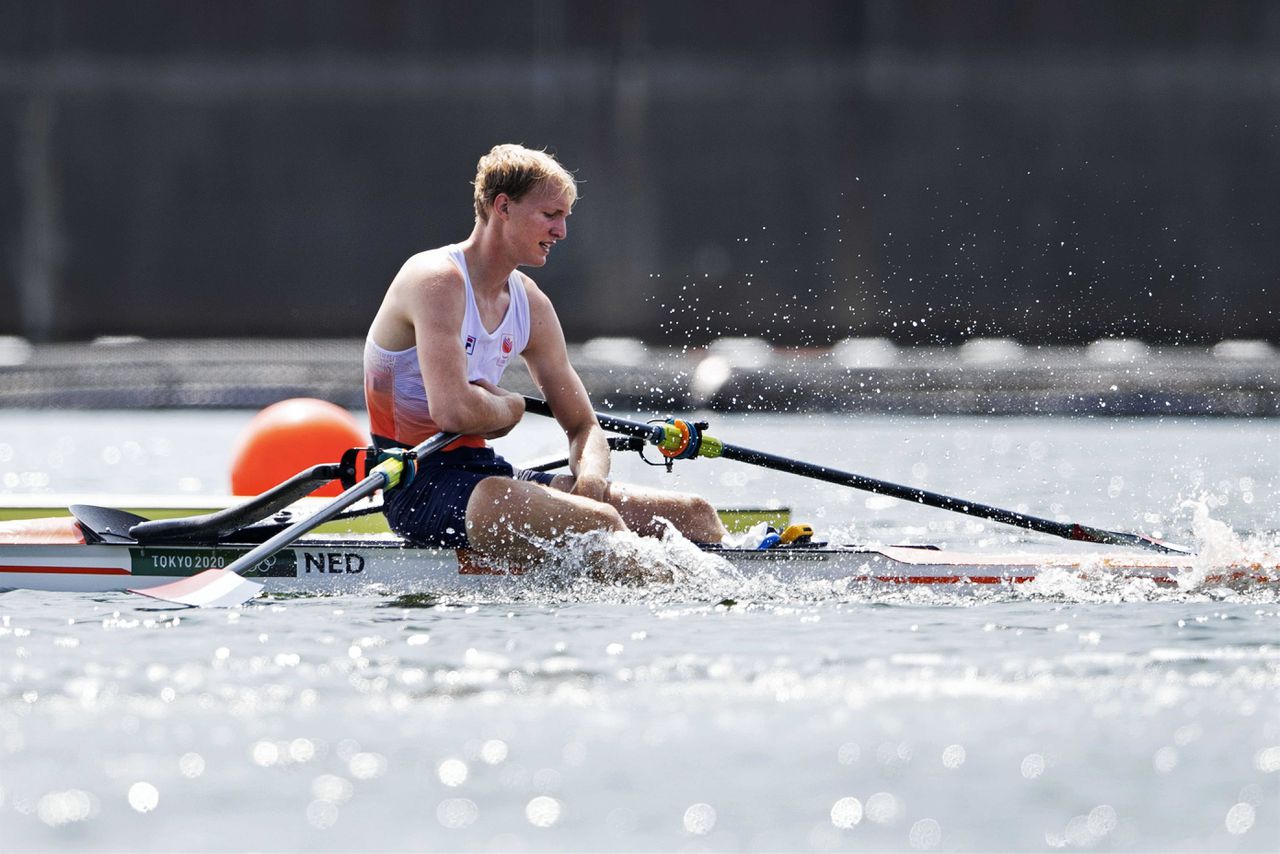 As a result of the corona infections in the team, the Dutch rowers in Tokyo have been subject to restrictions from the organization of the Games in Tokyo.
Technical director of rowing association KNRB Hessel Evertse confirmed to NOS on Sunday that the rowers are no longer allowed to use the dining room and the warm-up room. The rowers have also been requested to isolate themselves from other countries and volunteers.
The impact of the measures on the Dutch rowers of the measures is large, says Evertse. Women's coach Josy Verdonkschot was tested positive for the corona virus on Saturday. Earlier it turned out that skiffer Finn Florijn and a staff member of the rowing team were also infected.
"We are already doing everything we can to not get infected and to ensure that we pose as little risk as possible to others," Evertse told ANP news agency. After Verdonkschot had tested positive as the third member of the Dutch rowing team, the request came from the global federation to go into seclusion as much as possible.
Preparation in a tent
Because the rowers can no longer use the common areas at the rowing course, they now have to prepare for competitions in a tent measuring 4 by 4 meters, with space for only a few bicycles and ergometers. At noon they eat in a separate room or they go back to the Olympic village.
The rowers can no longer use the bus transport from the Olympic village to the rowing course. They are now transported in taxis and small vans. Evertse: "These are accredited taxis, with drivers who also do a daily corona test. You actually have to book those taxis 48 hours in advance. That is difficult to organize given the ever-changing situation."
He pointed out that the rowers have been used to working in small groups for a year and a half. In these mini bubbles, each group has its own program and its own daily schedule. "People are now taking a break in supervision, which means that we have to do more work with fewer people. But we are flexible, we can handle that," says Evertse.
Wednesday finals
On Saturday, four Dutch teams came into action on the Olympic water. Skiffeuse Sophie Souwer qualified for the semi-finals next Thursday. In the women's double sculls, Roos de Jong and Lisa Scheenaard rowed to a place in the A-final on Wednesday. Melvin Twellaar and Stef Broenink qualified for the final of the men's double sculls.
The men four without, and the rowers of the Holland Eight, who avoided the rematch due to a win in their series, also booked a place in the A-final.
The Olympic rowing tournament in Tokyo will be continued on Wednesday.