Prime Minister Rutte recently showed himself insulted when Bij1-MP Simons accused him of a criminal Covid policy. She would lack 'civilization'. But how 'civilized' is the corona policy really?
Corona is presented as fate, as a natural phenomenon that comes out of nowhere. It is now clear that the course of the pandemic is partly politically determined, that policy matters and that the pandemic is taking place with major international differences. Politicians would usually be happy to admit that policy matters, but it is not convenient for them in the pandemic.
What does not seem to be allowed to say is that a form of necropolitics has been conducted in the Netherlands and many other western countries, a policy that time and again calculates and accepts the death of thousands of people. Necropolitics was and is considered necessary because the economy also demands sacrifices. The neoliberal mantra 'there is no alternative' was predominant today, and involved a trade-off between the perceived 'health of the economy' and that of people.
Emergency manufactured
The Netherlands opted for a strategy that was first openly called 'herd immunity', and later 'mitigation' or 'controlled spread'. The constant in this was steering on IC capacity and thus allowing the virus to circulate to a certain extent. Major interventions only became necessary when the ICs became full. A striking choice, because virus spread is easier to control with 200 than with 2,000 infections per day, but the idea that IC capacity should be leading quickly became dogma. All inconsistencies in Dutch corona policy (keep your distance but keep everything open for a long time, chain children but keep offices open, see infections rise but 'wait for the numbers' for another week) form a consistent picture in the light of that dogma.
In each case an emergency situation was fabricated, because the cabinet always waited to intervene until the care was almost overloaded, and then said: 'There is an emergency people, strong measures are needed.' Instead of early and thus short lockdowns, most of the work continued, sectors were selectively subjected to months-long lockdowns, and an authoritarian measure such as a curfew was deemed necessary. All this because letting infections accumulate first was the policy of this strategy, in which the circulation of capital co-determined the degree of virus circulation.
This was done on the advice of OMT experts, although no one really knew anything about Covid-19 in early 2020. In briefings, experts talked about "letting it run wild" for the virus. Officially, that was going to be called: gradually spreading it among non-vulnerable people and ensuring that hospitals do not become overloaded. This happened in the absence of a vaccine, without knowledge about whether a vaccine would become available and about how long immunity would last after any vaccination, and without knowledge about the long-term effects of Covid-19. But before a "protective wall" around the vulnerable, the virus had already claimed thousands of lives among the elderly.
Senegal had experience
And a virus will claim lives. But with more than 104 deaths per hundred thousand inhabitants according to (conservative) official figures, the Netherlands is clearly doing worse than a country like New Zealand, where steering on IC capacity is seen as unethical ("never ever", said Prime Minister Jacinda Ardern three days after Rutte's speech on herd immunity), and where there are 0.5 deaths per hundred thousand inhabitants. In Vietnam and China there are 0.3, in Japan 11.8, in The Gambia 8.3 and in Senegal 7.7. It is often said that New Zealand has it easy because it is an island, but Vietnam and Senegal are not islands.
It is also said, with thinly veiled racism, that many African countries have been relatively unaffected for as yet inexplicable reasons. But a country like Senegal, which has 7 doctors per 100,000 inhabitants and initially had 12 ICU beds available for Covid patients, has experience with Ebola, and has deployed a testing and tracing infrastructure early on. When the Netherlands had barely started setting up a serious testing capacity at the beginning of March 2020, Senegal's Institut Pasteur was able to test people within a day.
No one will argue that politicians and pundits wanted so many people to die. Only they chose again and again to let the infections increase until the hospitals could hardly handle it anymore. Again and again this has meant taking into account many deaths, if only because many do not survive the IC, and of a still uncertain number of people who may continue to experience permanent limitations after infection (long Covid).
Politicians and pundits seemed stuck in some form of vorm groupthink, and many media followed the group thought. The talk shows were seized with a forensic fetish about the details of the virus and the reproduction number, not the critical question of why we had so many deaths. Volkskrant editor-in-chief Pieter Klok even explicitly stated in March 2020 that it was important 'as a country to draw a line, to support that line'.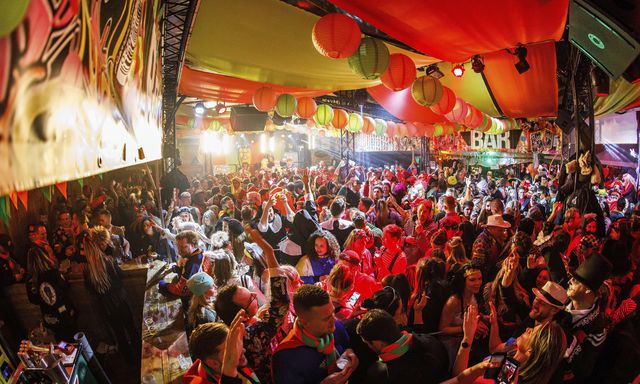 Also read this reconstruction: How the Netherlands lost control

In the clothes of decency
The pattern that emerges is that of a country that wants to see itself as decent so badly that it doesn't think it's possible that Father Staat doesn't always want the best for people. The crime here is of the kind that precede the law, a choice for death and disease that comes in the clothes of decency, reasonableness, but also of exceptional measures. On the other side are people who can be called 'wappies'.
But that steering on IC capacity is criminal is not a conclusion from a conspiracy theory. As Richard Horton, editor-in-chief of the leading medical journal The Lancet recently said: "What we have is a government that pursues an ideologically driven commitment to force the population to accept a certain level of death and disease […] This has nothing to do with data." But many experts got so close to an ideologically equalized political elite that it became obvious that we first filled the hospitals before we really intervene.
This ideological alignment means that no one questioned whether another type of economy, a socialist economy, for example, had forced us to make the same sacrifices. Saving the existing capitalist economy was a priority, despite the almost socialist measures (paying millions of wages by the state). They showed that an economy can also be different. Because whether we can do it economically to contain a virus, depends on what we collectively do for each other. Anyone who now wants to present the government strategy as 'civilized' simply makes it clear that he does not have enough for others to get through the pandemic with fewer deaths.