In the Netherlands, the word 'inequality' has a negative connotation beforehand, especially when it is accompanied by the frame 'growing gap'. This became clear from a series of articles in NRC about inequality. This implicit condemnation of inequality evokes resistance in me as a liberal. Inequality is not necessarily a problem. Inequality is the inevitable by-product of freedom. Inequality causes a lot of discomfort, but that's no reason to condemn it. Inequality only becomes a problem if it causes inequality and gives people the feeling of living in a rigged game society where the outcome is predetermined and moving forward in life is no longer possible.
My specter is precisely a society obsessed with equality, as Aldous Huxley in his masterpiece Brave New World outlines. Although there are different classes, within a class there is total equality. By physically limiting IQ, by brainwashing (including electroshock) from the cradle to prevent ambition, by not allowing children to be born and raised with parents, but by raising them in state institutions (up to 96 identical children per egg – and you thought twins were already busy) and through lifelong medication with a relaxing, feelings and ambitions suppressing drug SOMA, there is total equality per class. A dystopia, that much is clear.
Losers Socialism
The question is what else has happened in our society, in addition to increasing inequality. If we look purely at prosperity, everyone is doing better and better. Anyone who only moans about the difference that has grown is guilty of losers' socialism (a term coined by Rutger Bregman, so it must be good). Even the poorest are now better off than before.
For a few bucks a ticket to the sun, all the information in the world in the palm of your hand, every film available on demand, good care and education: it is now available to almost everyone, even on the less wealthy side of inequality. What does a man want more? What would we rather have? All more equal and worse off?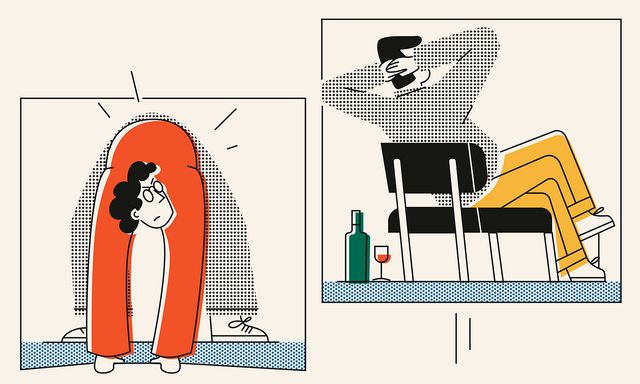 Also read: The Netherlands longs for solidarity, but how?

What remains is the inequality that threatens to cause inequality. This is indeed problematic, because inequality affects the freedom and value of every individual. Especially when this type of inequality reinforces itself generation after generation, it burns bridges between different social positions. Then she denies people opportunities in advance. Then the question of whether someone ends up on the positive or negative side of inequality is already answered at birth. Then that social position is strengthened from generation to generation. Then we end up in the dystopia of different classes with a large degree of equality, but without a chance to climb the social ladder.
To avoid this scenario, education has traditionally been the primary remedy – 'The great equalizer' that ensures equal opportunities. For a long time we bought off all the inconveniences about inequality with the call for more money for education. Combined with a strong belief in meritocracy, your talent and effort alone would be the reason for inequality. With the reverse effect of the implicit view that ending up on the wrong side of inequality is also a result of your own (lack of) effort.
Freedom and equality require a bridgeable inequality of opportunity
That's not how it works. Success often goes hand in hand with effort, but in addition to effort, a lot must also fall well. Certainly, education still plays a major role in this. But it does not ensure fully equal opportunities. Your parents, your IQ, your neighbourhood, your wealth, your family wealth, your network, your background, they all influence your chances for the future.
Education must reduce the inequality of opportunities and above all help every person to develop themselves and to have the greatest possible chance of a good life. Lifelong access to appropriate training and self-development is a prerequisite for combating inequality.
A second requirement is to combat the accumulation of inequality that leads to inequality. Intuitively, inequality is fair if it is a result of merit. If everyone else could have ended up on the right side of inequality by making the same choices and showing the same commitment. We can also place the element of chance and luck well. Another won the lottery, lucky, but we would have won for the same money. Messi has become rich playing football, but he happens to have an exceptional talent that we do not have.
Also read: The big skewed growth: these are the five most important unevennesses

Inequality is especially going to feel unfair when there is an element of cheating involved. Fraud, exploitation, doping, a purchased diploma or jobs distributed through nepotism are the most obvious. But also an accumulation of advantages that are indeed combined with merit, is increasingly abrasive.
An inheritance is lucky, but an accumulation of inheritances that are increasing in size per generation is abrasive. Building a business and making a billion from it is a credit. But then seeing money make money and buy up an entire neighborhood where dozens of others would have loved to buy their first and only home is irritating.
A child who is already insured with so much money at birth that she or he never has to work, is chafing. (We have no problem with five generations of giftedness, musicality or football talent, the driver of discomfort about inequality is usually financial).
Sliding scale
We must also take this sliding scale into account if we want to combat this form of inequality that leads to inequality. Owning our own house and seeing the value increase is a stroke of luck that we usually grant each other. Keeping and renting out your old house when you move into your loved one's owner-occupied home or an apartment for a daughter or son who is going to study, doesn't feel like gross unfairness either. Combining those things, adding another holiday home in Zeeland and maybe buying and refurbishing some houses before letting them start to rub off. Buying up half-districts and renting them out to people who would rather have bought those houses themselves, deprives many of an opportunity in favor of a few.
The answer should therefore not be: raising the tax for buying houses and their equity for everyone, but allowing the tax to rise as someone owns more houses and taxing the equity of houses that they do not own. lives. The locally gaining popularity 'self-occupancy obligation' can also fit into this logic.
Freedom and equality require a bridgeable inequality of opportunity. Only then can each individual develop, make the world more beautiful and, in her or his own way, create a form of inequality that we should cherish, including the associated inconvenience.
Mute and correct to some extent, accept the remaining difference that chafes and embrace the difference we create in freedom and that gives color to life.