It is surprising that everyone is now concerned about the ultra-secret software that you can buy in Israel from the company NSO, which can read all your apps and texts on your phone without you even realizing it.
trojan horses, zero clicktechnology, Pegasus, filming: it has all been read since roughly 2013 in articles and interviews in, among others, the Financial Times. Instead of criminals and terrorists, many regimes can also use it to keep an eye on journalists and political opponents, which of course is not allowed.
What is new about the disclosures is the scale on which it happens and the much wider customer base (including EU member state Hungary) than was assumed. And the apparent frustration among critics that NSO never got the attention it deserved, partly due to stalling disclosure requests. Also in the Netherlands that regularly shops at the Israeli military industry.
Military quality
Because also astonishing is the naivety with which some are angry about the fact that 'the Israeli company' is constantly being glued to NSO, as if this were a purely commercial activity that eludes any government interference. So it's not: The Pegasus spyware is military-grade, highly sought after by police and intelligence agencies, and the Israeli government decides which country the software goes to — or not — with export licenses. Secret transactions cannot be ruled out, but are out of the question.
In a In a 2013 interview, the company's founders, Shalev Hulio and Omri Lavie, hinted that the company shouldn't be a government agency (or a publicly traded private company) because that would allow "things that should be kept secret to be kept secret."
The Israeli government is watching and listening, and the mere fact that WOB requests are also opposed in our country makes the behavior of our services suspicious. Admittedly: you don't just let yourself be overlooked when it comes to security and crime fighting.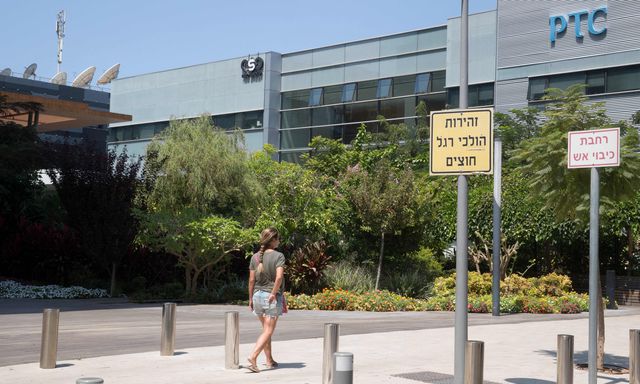 Also read this article: Pegasus gives itself access to everything on your mobile

In 2003, to everyone's dismay, Israeli equipment was found in the buildings of the European Commission in Brussels, including those of the Dutch delegation. This is not about innocent games that you buy around the corner from Intertoys. It's a different story if there is no control, and if the company does business with shady governments and we let the Israeli government join in the decision-making about our intelligence capacity.
Older material already showed that NSO, which achieved a thousandfold annual turnover of 1 billion (850 million euros) within the ten years of its existence – it started with 1.5 million in 2010 – trades in spyware that probably only trades in quality by the British ( GCHQ) and Americans (NSA) is matched.
The Israeli government is watching and listening
A company that, according to the University of Toronto, supplies to at least 45 countries, which, with permission from the Israeli government, can eavesdrop on any service, including app traffic outside its own jurisdiction. In addition, NSO also offers a separate 'service' (Enhanced Social Engineering Message) to victims of espionage in repairing the damage incurred. That is asking a burglar for help in locating a burglar.
Mysterious text messages
For example, in one of the legal proceedings against NSO, it emerged that the widow of a Mexican journalist, Javier Valdez, who was murdered in 2017, suddenly received mysterious text messages that would lead her to the perpetrator(s). That would also contradict NSO's defense that it itself does not know what a buyer does with the spyware.
It is an infringement on everyone's, including the Dutch, sovereignty if the Israeli government via NSO in the Financial Times to speak, 'classified war rooms' would be present. Therefore, an explicit confirmation from our government is needed that we have nothing to do with this kind of software. That's different from revealing state secrets or, the usual line of defense, revealing your modus operandi.
A version of this article also appeared in NRC in the morning of July 22, 2021