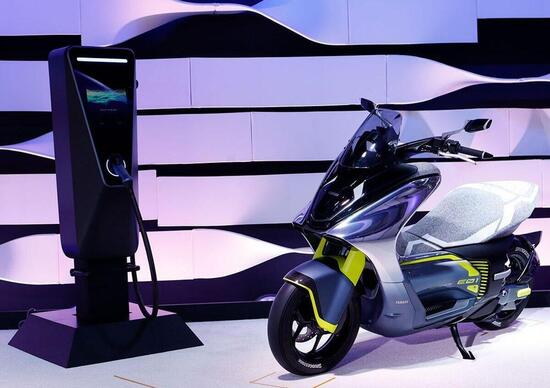 Yamaha Motor has reviewed the objectives of the environmental plan 2050 which aims at carbon neutrality for the entire life cycle of its products by that date.
The environmental plan 2050 was first formulated by Yamaha in 2018, the statement released yesterday set a new goal: to reach the flood neutrality of CO2 emissions at all stages of its commercial activities, including through the life cycles of its multiple products.
This review also anticipates the previously set goals for the 2030 e 2035, also on a regular basis triennial an intermediate plan will be formulated.
According to this review, the Japanese company will therefore increase its efforts towards carbon neutrality but without renouncing to offer emotions. Moving towards the realization of a zero-emissions company by 2050, Yamaha will propose new forms of mobility original in addition to the classic motorcycles and scooters.
In recent years, the Japanese brand has increased the various possibilities of mobility with reduced environmental impact and low CO2 emissions during the entire life cycle of the product: from procurement and production of raw materials, use and al disposal finale.
The strategic line Basically, it consists in aiming to further reduce the CO2 emitted per person while traveling, through increasingly efficient power sources and then switch to low CO2 emission power sources. Finally, promote the use of low-emission personal mobility.
var js, fjs = d.getElementsByTagName(s)[0]; if (d.getElementById(id)) return; js = d.createElement(s); js.id = id; js.class = "_iub_cs_activate"; js.suppressedsrc="https://connect.facebook.net/it_IT/sdk.js#xfbml=1&version=v3.0&appId=762114097210014&autoLogAppEvents=1"; fjs.parentNode.insertBefore(js, fjs); }(document, 'script', 'facebook-jssdk')); .