Political conflict over ice cream has erupted in Israel and the Palestinian-occupied territories. The reason is the announcement by the well-known American ice cream manufacturer Ben & Jerry's that it will no longer sell its products in Palestinian-occupied territory. As a result, the hundreds of thousands of Jewish settlers in West Bank settlements considered illegal by the international community are also at risk of being deprived of the much-loved ice cream.
The Israeli government reacted furiously. Prime Minister Naftali Bennett condemned the move as "morally wrong" and said Ben & Jerry's popular ice creams have now become "anti-Israeli". Foreign Minister Yair Lapid spoke of a "shameful capitulation" to anti-Semitism. And former Prime Minister Netanyahu also contributed, tweeting: "Now we Israelis know which ice cream NOT to buy."
Politically engaged
In a statement published Monday, the parent company in the American state of Vermont explained the decision. "We believe it is inconsistent with our values ​​to sell Ben & Jerry's ice cream in the Occupied Palestinian Territories." Ben & Jerry's, owned by the British multinational Unilever, is known as a socially and politically engaged company. It previously expressed its support for the Black Lives Matter movement, LGBT rights and drew attention to climate change. Founders Ben Cohen and Jerry Greenfield are themselves Jewish.
Prime Minister Bennett immediately called Unilever CEO Alan Jope on Tuesday to protest the decision. He takes this "very seriously," he warned Jope, and Israel will "answer strongly."
Ben & Jerry's had long been under pressure from pro-Palestinian activists to stop selling in the occupied territories. The ice cream comes from a factory in Israel licensed by Ben & Jerry's. But the Vermont parent company announced Monday that the license, which runs until the end of next year, will not be renewed.
Now we Israelis know which ice cream NOT to buy

Benjamin netanyahu former prime minister
The Boycott, Divestment and Sanctions Movement (BDS), which campaigns in solidarity with the Palestinians against foreign companies selling their products in Israel and the occupied territories, especially in the Jewish settlements, welcomed, although they would have preferred that Ben & Jerry's had withdrawn from Israel altogether. However, that is not the intention of Ben & Jerry's and Unilever. Israel views the BDS movement as anti-Semitic.
The decision not to renew the license was accompanied by some confusion. It appears to have been taken mainly by Ben & Jerry's parent company in Vermont, USA. The licensee, Ben & Jerry's Israel, said it would continue to sell throughout Israel as usual. "We call on the Israeli government and all consumers: do not allow Israel to be boycotted," the company even said in a statement of its own, adding: "Ice cream is not part of politics." Finally, owner Unilever said that Ben & Jerry's could decide independently whether it still wanted to sell ice cream in the occupied territories or not, but that the supply of products to Israel itself is not up for discussion.
Possible repercussions for sales in the US
The decision could have repercussions for Ben & Jerry's sales in the US home market. Anti-BDS legislation is already in place in 35 states, which in many cases allows for action against companies that boycott Israel.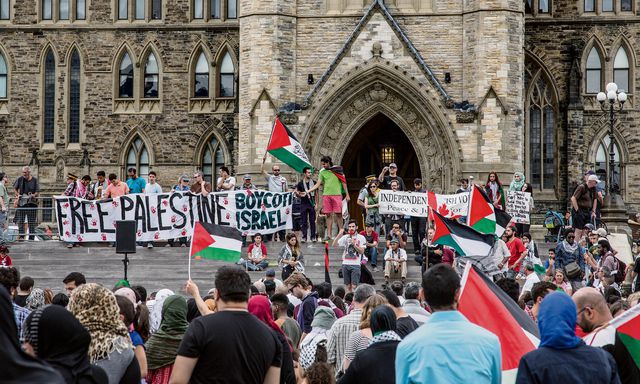 Also read: This is how Israel lobbies against the anti-Israel lobby

For years, the question has arisen as to whether companies that do business in or with Israel should do so. Last year, the United Nations published a controversial list of companies that do business with Israeli settlements. The 112 companies also included the Dutch company Booking.com, which maintains business links with the settlements in the occupied Palestinian territories. According to the UN, the settlements are illegal and so are commercial contacts with them. The list did not result in immediate sanctions, but it could put pressure on companies to withdraw.
With the cooperation of Cosette Molijn