Industry and agriculture pay too little in levies to financially compensate for the climate damage they cause. At the same time, the tax on natural gas, electricity and petrol for private individuals is on the high side if compared with the climate damage caused.
This is apparent from a study published on Monday by the Netherlands Environmental Assessment Agency (PBL). For the first time, it has been meticulously mapped out what the sectors industry, power production, agriculture, traffic and the built environment (houses, offices) pay for their emissions. This payment is made, among other things, via CO2-levies, excise duties and via the energy bill.
"Environmental pricing is seen as an important vehicle for realizing the transition towards climate neutrality," says researcher Herman Vollebergh of PBL in an explanation. "This pricing makes polluting behavior more expensive and encourages clean behaviour." According to Vollebergh, the pricing of the greenhouse gases (which cause global warming) is "still far from adequate". In agriculture, there is not even a way to account for the emissions of, for example, methane.
The PBL, the cabinet's climate adviser, shows that there is a great deal of inequality within the five sectors. Take the traffic. The ordinary motorist pays more for a liter of petrol than he causes in climate damage, but for aviation and shipping "an effective CO2price of zero". The volume of these so-called bunker fuels (crude fuel oil and kerosene) is greater than the amount of fuel required for national road traffic.
Nevertheless, according to Vollebergh, you cannot say that the fuel taxes are too high for the ordinary motorist. Traffic jams and accidents also have their price. "Then you see that a liter of fuel causes more damage than just the environment. The excise duties are high, but do not yet compensate for the integral damage."
Industry in Europe must pay duty for every tonne of CO . emitted2 and the price thereof determines the European Emissions Trading System. Electricity producers also pay directly for their emissions. The so-called CO2-price was far too low in 2018 – the year examined by PBL – to compensate for the damage. "The price has now tripled" [tot zo'n 55 euro], but the shortfall in relation to climate damage is still there," says Vollebergh. The climate damage used by PBL – costs of warming by 2 degrees – increases by 3.5 percent every year and will amount to 200 euros per tonne of CO in 2030.2. This conclusion does not apply to the gas tariffs for large consumers. They pay "still far too little".
Also read this article: PBL: with stricter nitrogen rules hardly any agriculture possible in parts of the Netherlands

According to Vollebergh, also a professor in Tilburg, there are also imbalances within the industry. Many fossil fuels are used without being taxed. "For example, naphtha is made from crude oil in refineries and that is used in the chemical industry for plastics, for example. It is not priced as a raw material."
Last week, implementers of the Climate Agreement argued for a heavier tax on natural gas for households and smaller companies. This should encourage residents to become more sustainable sooner and, for example, to exchange the central heating boiler for an electric heat pump. Vollebergh points to the already relatively high gas taxes. It seems more logical to him to encourage residents to become more sustainable by reducing the tax on electricity more quickly. Power production is becoming greener due to generation via sun and wind "and then the question is whether you should continue with such a high load".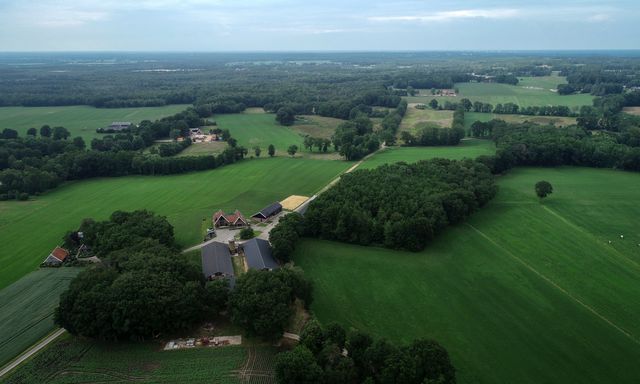 Also read this article: Planning bureau: even with an organic cow it is not possible to achieve nitrogen targets

A version of this article also appeared in NRC in the morning of July 12, 2021