Compared to neighboring countries, the Netherlands is slow to reduce CO₂ emissions. This makes the task for the Netherlands "relatively large" to meet the European climate objectives, concludes the Netherlands Environmental Assessment Agency (PBL) in a study published on Tuesday. The Planning Bureau compared the reduction of emissions between 1990 and 2019 in the Netherlands with results in Germany, Belgium, Denmark, Sweden, France and the United Kingdom. Only the Netherlands was unable to reduce emissions to a level below 1990 levels during that period. The PBL made the exploration in response to the European agreement to reduce CO₂ emissions to zero by 2050.
Emissions in the Netherlands per capita are a third higher than the EU average, and double that of Sweden. Other countries are also able to reduce emissions relatively faster. For example, between 1990 and 2019, the United Kingdom reduced emissions three times as much as the Netherlands, while Germany, Denmark and Sweden achieved double or more. According to the researchers, the relatively slow reduction of CO₂ emissions by the Netherlands is related to relatively high economic growth and strong population growth. This was compensated 'on average' by a reduction in energy consumption and to a 'slight' by a decrease in polluting energy sources. In 2018, 91 percent of Dutch energy consumption was still fossil, the PBL calculates.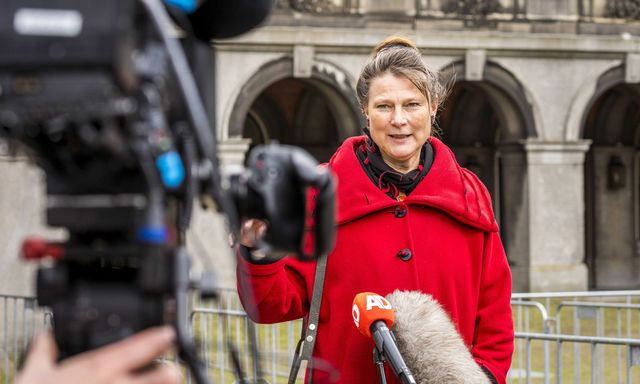 Also read: Urgenda starts new climate lawsuit against the state to impose a penalty

The EU wants CO₂ emissions to be reduced by 55 percent by 2030, in order to be completely climate neutral by 2050. On 14 July, the European Commission will present the details of the 'Green Deal' that was approved in April. It also lays down how each EU member state must ensure that the targets can be achieved.
According to the PBL, the Netherlands can learn from the countries in the comparison. In Sweden and Denmark, for example, not only the coalition government, but also the parliament takes responsibility for climate policy. For their part, France and the UK show that it can be 'very valuable' to involve citizens in policy, for example by organizing citizens' forums. According to the PBL, it also helps to set clear frameworks when shaping climate laws with long-term objectives, so that investors know where they stand and can respond to future developments.