After four seasons Hakan Calhanoglu he decided to leave Milan to join Inter. The midfielder of the Turkish national team always remains in Milan, but will wear the black and blue colors. Waiting for the response from the Rossoneri fans after the official press conference, let's find out more about his private life and career together. How old is he? He is married? Do you have children? Which teams have you played with? How did your passion for the world of football start? Here are the answers to these numerous questions as well Aunty others curiosity on the new neroazzurro footballer.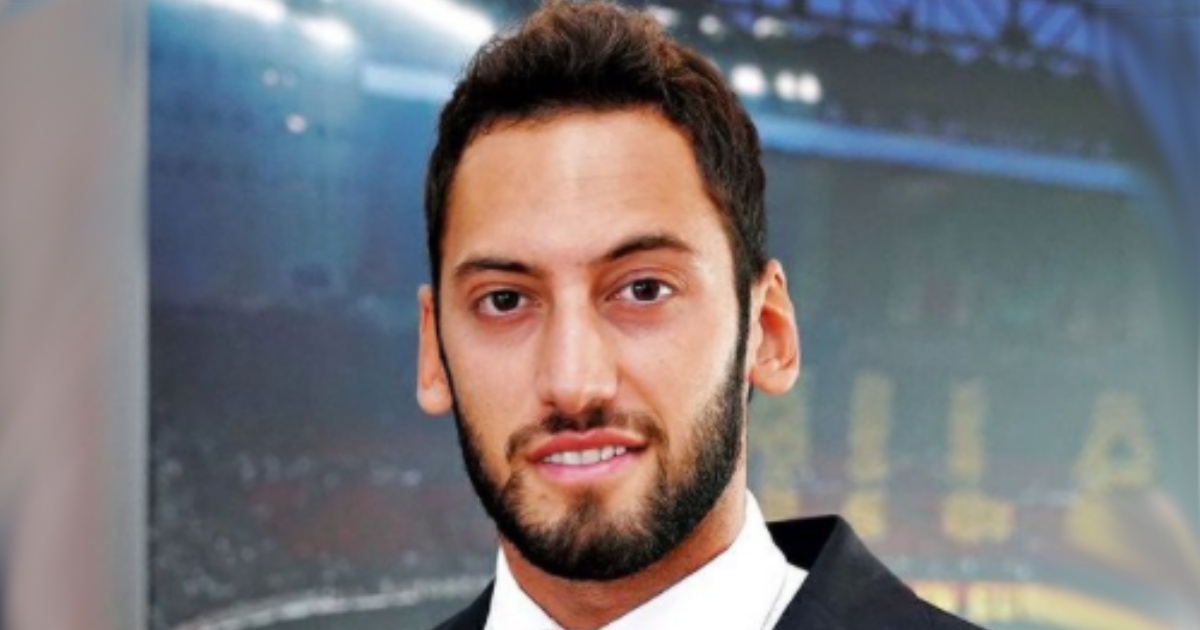 Who is Hakan Calhanoglu? His private life
Hakan Calhanoglu was born in Mannheim, Germany, on February 8, 1994 and is a Turkish footballer with German citizenship, midfielder for Inter and the Turkish national team. He is 27 years old, 178 cm tall and weighs about 76 kg. He is of the astrological sign of Aquarius. He has a brother, Muhammed, one year younger, a footballer for Gumushanespor, a team in the third Turkish league. His cousins ​​Kerim and Turan are also footballers. In love with football since he was a child, Hakan Calhanoglu started playing in his country's teams at the age of 15. Regarding his love life, Hakan on October 25, 2015 He married the same age Sinem Gundogdu, a German girl of Turkish origin, from whom had a daughter, Liya, born in Germany on March 6, 2019. In addition, the player is also very active on social media. His Instagram profile (@hakancalhanoglu) is followed by over 2.7 million followers.
ARTICLE | It's official, Calhanoglu arrives at Inter on a free transfer: tomorrow the visits
ARTICLE | Milan football, Calhanoglu tells the bad misadventure as soon as he arrived in Italy: "They stole everything from me"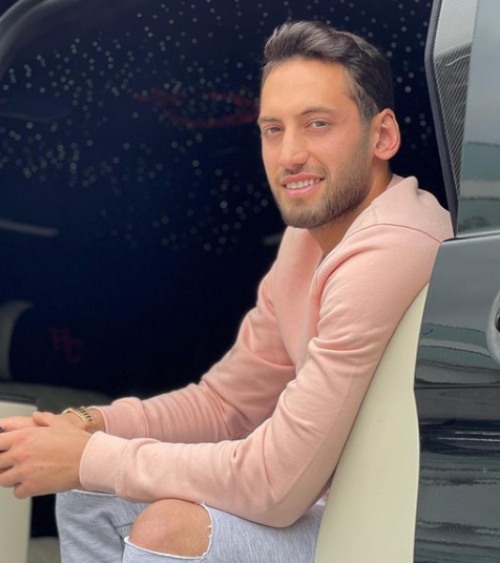 His career in the world of football
At the age of seven, Hakan Calhanoglu, joined the Waldhof Mannheim youth sector. Then he made his debut with Hamburg and in the Bundesliga on 11 August 2013, in the 3-3 draw against Schalke 04. On 4 July 2014 he joined Bayer Leverkusen for € 14.5 million on a five-year contract. In July 2017, at the age of 23, he was bought by Milan for 22 million euros, making his Serie A debut on 20 August in the away win against Crotone (0-3). It should now begin next season football 2021/2022 all'Inter. Finally, he made his senior Turkish debut on 6 September 2013 in a 2014 World Cup qualifier he won 5-0 against Andorra in Kayseri, taking over from Gökhan Töre for the final eight minutes of play. >> More Gossip