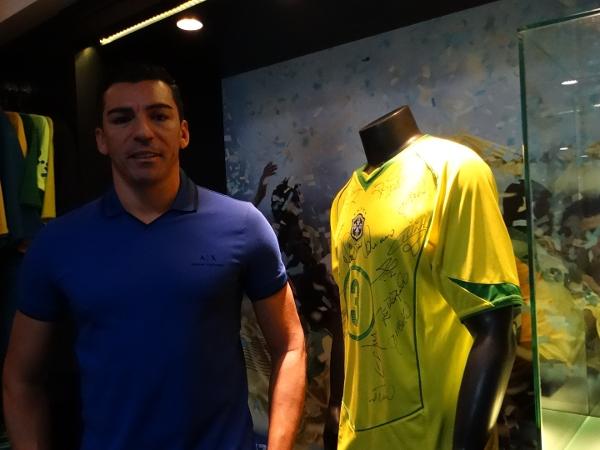 A traditional club, the oldest in the Federal District, right after the state title, faced Inter in the Copa do Brasil in February 1997. It even tried to strengthen itself with players from the region, but it took a resounding 7 to 0. This is the story brief of the last national appearance of Clube de Regatas Guará. As curious as it may seem, the gauchos, merciless in the victory, became interested and hired a defender from that rival's leaked defense: Lucimar, who would soon become Lúcio.
One side of the rest of the story is well known. Lúcio was Champion of the São Paulo Cup with Inter, rose to the main title when he was still young, became captain of the team, shone a lot until being sold to Bayer Leverkusen, from Germany. He followed a successful trajectory in Europe, passing through Bayern Munich, Inter Milan, Juventus, among others.
For the national team, Lúcio was also captain, participated in three World Cups, winning the title in 2002. He played four Confederations Cups, winning two, played in the Olympic Games and Copa America. For the clubs, he won the Champions League, three times the German Championship, Italian Championship, Club World Cup, among other relevant titles. He was in the FIFA selection of the best players in the world.
About the other side, however, little is known. Guará, the club that Lúcio revealed, lived in anonymity. And it is this story that the UOL Sport account to you.