The spread of new variants of Covid is alarming the whole world. In some countries, the hypothesis of making vaccination compulsory is being considered. In the meantime, suspension from work without pay for those who still refuse the vaccine.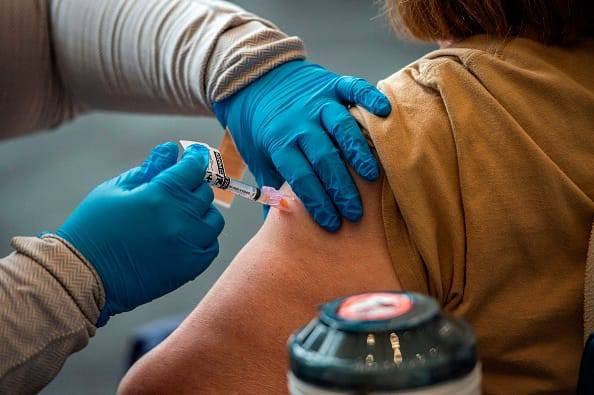 The Ministry of Health informs that in the last twenty-four hours i total cases rose by 1147 units. Since yesterday 35 dead. Total people vaccinated: 15.115.246.
Vaccine: stop salary for those who refuse it
The epidemiological situation is improving day by day. However, Covid, in that RNA virus, produces mutations – the so-called variants – that can sometimes even escape vaccines. In fact, recently, in a well-known gym in Milan – the Virgin Active of Città Studi – is an outbreak broke out and, it seems, that it started with a person who had contracted the Indian variant despite having already received both doses of the vaccine. And it is the variants that are again bringing the world to its knees Russia where in one week there was an increase of 30% in new cases and hospital admissions increased by 32.5%. The epidemiological situation in Moscow is rapidly worsening and the number of new cases – confirmed the mayor of the Russian capital, Sergei Sobyanin. The number of daily cases has risen from 3,000 to 7,000 in Moscow: in practice they are facing a third wave of Covid. Therefore the First Citizen of Moscow announced the arrival of drastic decisions. And the first of these drastic decisions could be to make the Covid vaccine mandatory.
The Moscow authorities have accepted the proposal of the business community which has asked to be allowed suspend from work – without pay – employees who refuse to get vaccinated. The authorities have also imposed hefty fines for those who evade the law. In several Russian regions it was compulsory vaccination has been introduced anti-Covid for workers in healthcare, retail, education, transport and other sectors of the tertiary sector. Sobyanin, addressing his fellow citizens, explained: "Vaccination is a personal choice whether you stay at home or in the country, otherwise it becomes a public health issue, especially in the midst of an epidemic. Companies will be supervising and must ensure that they reach at least 60% of the staff employed. The restaurateurs have even been authorized to leave employees who refuse to be vaccinated at home without pay ". The Russians continue to not wanting to get vaccinated and the latest available survey shows that as many as 63% of respondents say they are against mandatory vaccination. And, in any case, the problem remains that many variants do not respond positively to the vaccine. Therefore, even the mandatory nature may not improve the situation in the country.