Outgoing Defense Minister Ank Bijleveld (CDA) responds to a call from the House of Representatives to evacuate local Afghan interpreters who have worked for the Netherlands before the Dutch mission ends on 4 July. A motion by parliamentarians Kati Piri (PvdA) and others, supported by parliament, did not need to be put to the vote.
Over the past twenty years, Dutch military personnel and diplomats have made intensive use of the services of local Afghan interpreters. In total, the Netherlands issued 273 so-called 'interpreter passes'. With Western countries withdrawing their troops from Afghanistan, these interpreters and their families are at risk. The Taliban has said it considers anyone who has worked for foreign 'occupiers' to be a traitor. Although hard numbers are lacking, there are persistent reports of assassinations and executions.
Also read this article: 273 interpreters helped the Dutch army in Afghanistan, what will happen to them now that the Netherlands is leaving there?

Since 2019, former interpreters have been classified as a 'systematically persecuted group' who are automatically entitled to asylum. The evacuation of the interpreters is difficult: according to the latest state of affairs from the Ministry of Defense, 68 interpreters and their family members have so far arrived in the Netherlands; 83 interpreters are still waiting for a visa in Afghanistan. Time is running out for them: the Dutch mission will end on July 4, and the last American soldier must have withdrawn before September 11.
Room lacked sense of urgency
Last Thursday, during a meeting with Bijleveld, the House expressed its dissatisfaction with the progress of the evacuation. In the Piri motion, Minister Bijleveld is therefore called upon "before the end of the Dutch presence" (i.e. before 4 July) "to use all possibilities to ensure that the Afghan interpreters and their families are in the Netherlands". To this end, the Netherlands must itself 'approach' interpreters, 'actively support' them in arranging the necessary papers and 'if necessary' collect people themselves.
The Chamber lacked "the sense of urgency" at Bijleveld, says Defense spokesman Jasper van Dijk (SP). The motion about the interpreters has therefore been drawn up in as much detail as possible, says his PvdA colleague Kati Piri: "Otherwise, the minister could get away with it too easily."
On Friday, Minister Bijleveld was prepared to make every effort, on the condition that the Dutch presence in Afghanistan is not extended. "However, that does not mean that a Hercules aircraft cannot be sent," the minister said.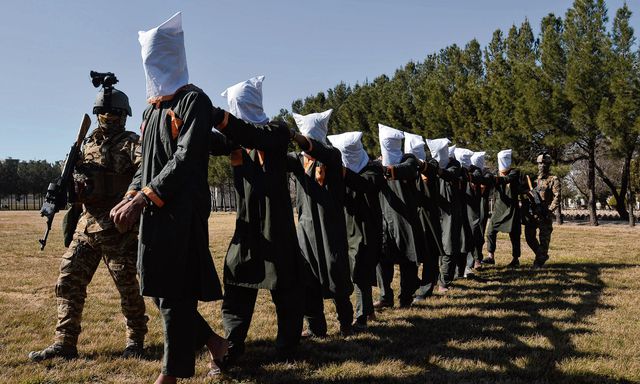 Also read this article: Don't feel like staying in Afghanistan, but there is almost no good retreat