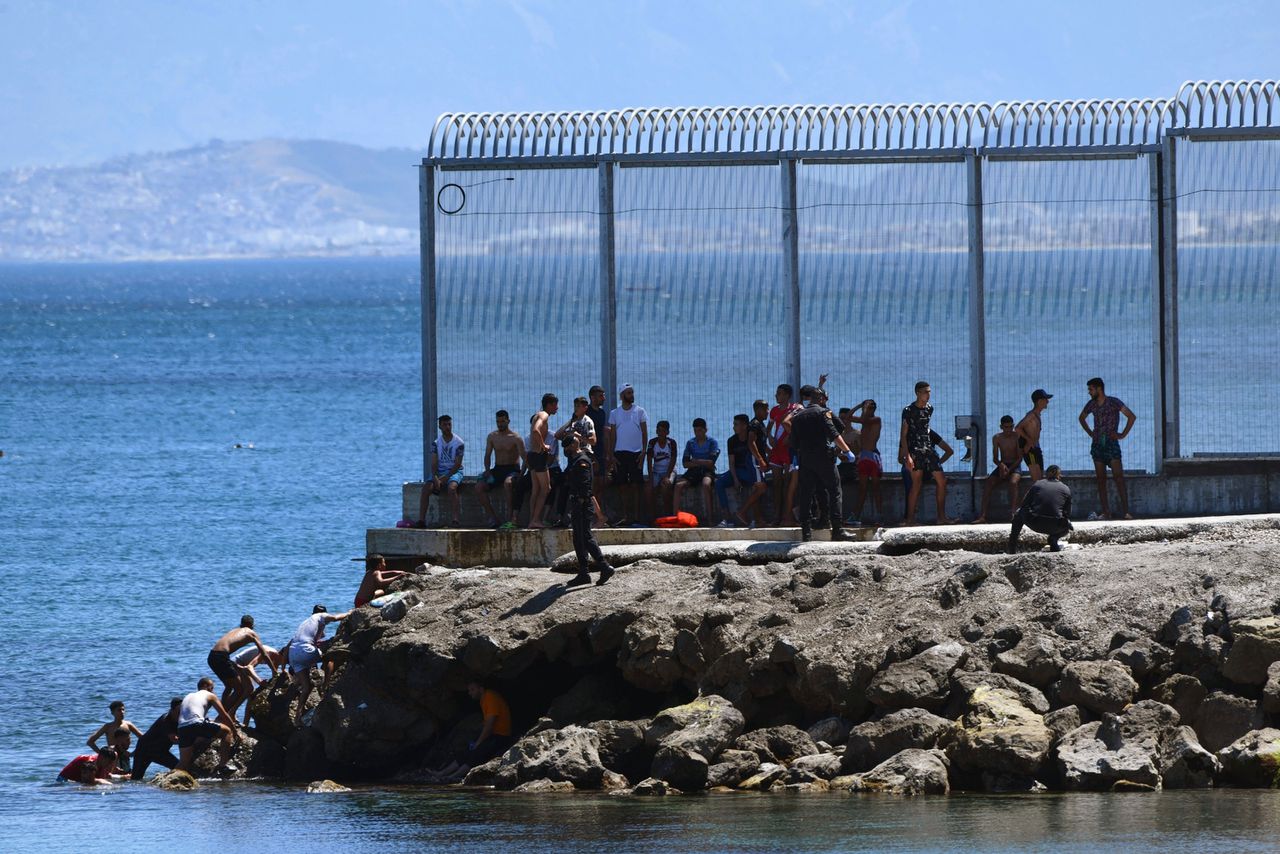 On Monday, around 2,700 migrants from Morocco reached the Spanish exclave of Ceuta by sea. Among these are about 700 minors. The Moroccan border guards would have allowed the group to pass through virtually unhindered. This has been confirmed by the Spanish authorities.
The record number of migrants who made the crossing in one day is very remarkable. Especially because the border between Morocco and the 'part' of Spain in Morocco has been completely closed since March last year due to corona.
According to the Spanish newspaper The country Morocco may have refused to intervene out of anger over Spain's access to Polisario leader Brahim Ghali. This 'independence fighter', sought by Morocco, was smuggled to a Spanish hospital on a false passport last month in order to recover from corona there.
Western Sahara has been a source of tension between Spain and Morocco for decades. The annexation of the large desert area by Morocco has recently received increasing international recognition, also by the United States. Spain is against such recognition.
A version of this article also appeared in NRC on the morning of May 18, 2021