Despite the unstable weather conditions and two long lap penalty discounted in the race, the Australian Jack Miller (Lenovo Ducati) claimed a stunning victory in the French MotoGP Grand Prix in Le Mans, fifth round of the 2021 MotoGP season.
The ace of Ducati, in his second consecutive personal affirmation in Premier Class after the triumph in Jerez, he relaunches himself so strongly also in the general classification, where he now occupies 4th place just 16 points behind leader Fabio Quartararo (Monster Energy Yamaha), 3rd in his GP today "home".
After conquering the front row in yesterday's qualifying, Miller was the absolute protagonist of an extremely treacherous race, which after only 5 laps forced everyone to return to the box for the "Change motorcycle" due to the arrival – far from unexpected – of rain.
Miller was already in the leading group at the start of the race and, after getting on his Desmosedici GP with tires rain, found himself in 3rd place behind Marc Marquez (Honda Repsol) and Quartararo himself. However, having exceeded the speed limit of 60 km / h in the pit-lane resulted in a heavy penalty for him: a double "long lap penalty" which could have severely compromised his chances of victory.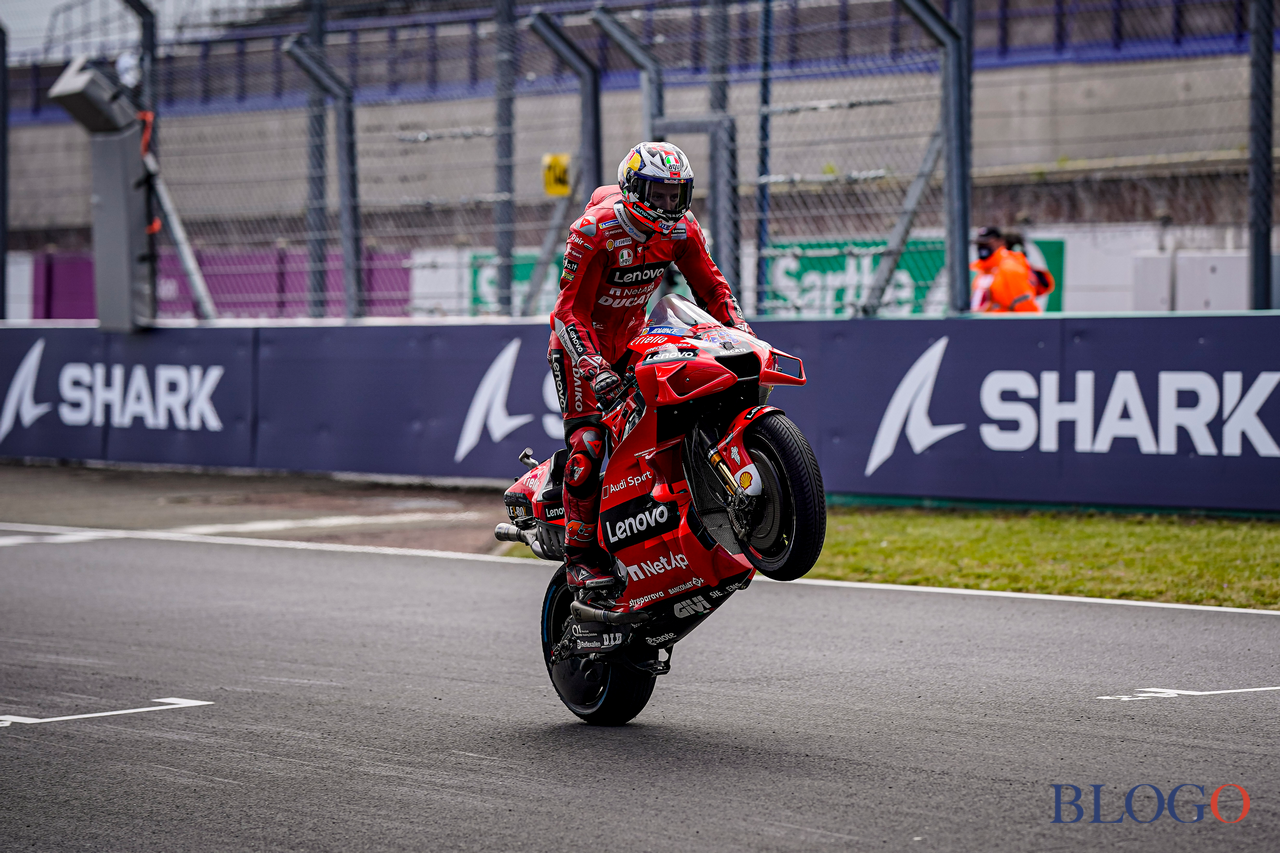 The stoic Australian driver did not lose heart, however, quickly serving his sentence to launch in pursuit of the Quartararo tread, with Marquez sidelined by the umpteenth crash.
The decisive overtaking the driver from Nice then arrived on lap 12, with Miller and his team Ducati ready to launch progressively towards the checkered flag, controlling without worries the comeback attempt of the other Frenchman Johann Zarco (Ducati Pramac Racing Team), in great recovery from the rear with the progressive drying of the track and at the end 2nd at the finish, almost 4 ″ to the winner.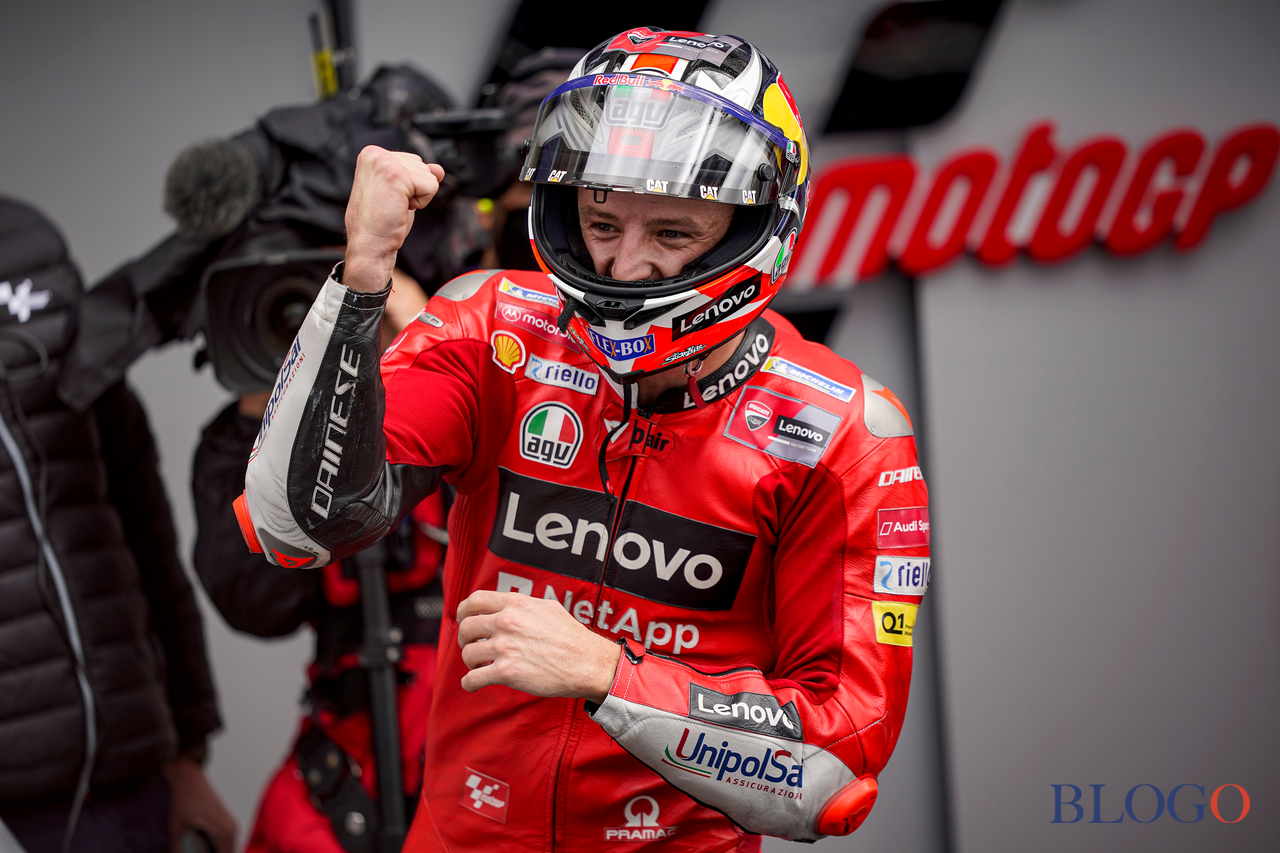 After the race, a flamboyant one Jack Miller he commented with satisfaction on his second victory as a driver factory of Borgo Panigale:
"Winning two races in a row is a dream come true for me, especially after such a difficult race where I even had to serve a double" long lap "penalty and even ended up in the gravel. Being able to achieve this result is truly extraordinary! "
"The race was really long and very difficult mentally as well. I tried to stay focused, keeping telling myself to stay calm. In this way, I managed to manage the tires well and keep them until the end, also administering the advantage over Johann who was getting very close. It was truly a fantastic victory! "