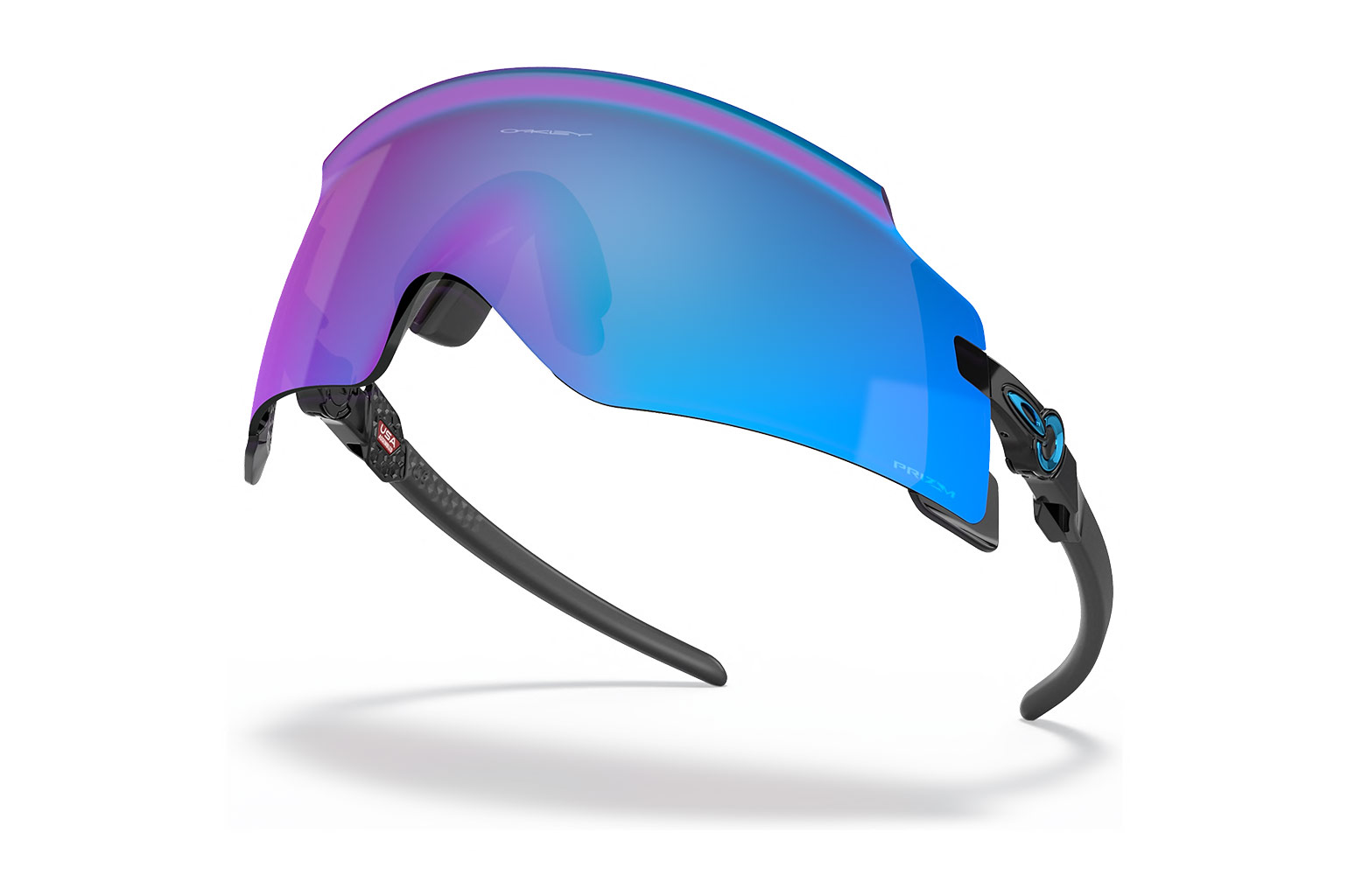 Last year Chris Froome and Sam Bennet rode in the Vuelta with strange futuristic glasses. This now appears to have been a prototype of the Oakley Kato. Glasses that give me a bit of the Terminator feeling. It is a special appearance and I don't know if I would drive it. I have a soft spot for Oakley glasses, but I might literally pass this one up :).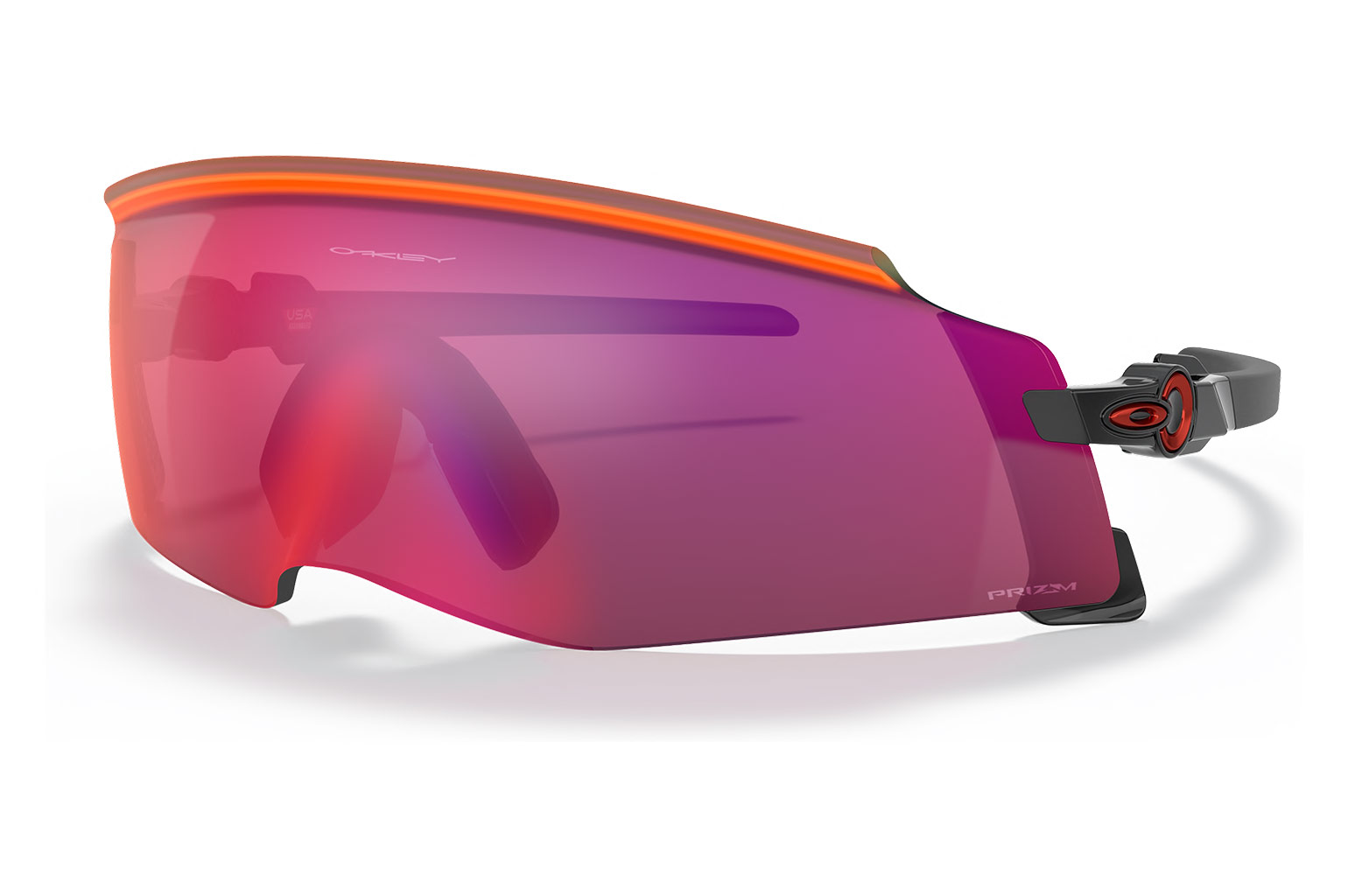 Oakley Kato
The Oakley Kato has three different versions and they are all black. With black I mean the frame that actually consists only of the arms of the glasses. The main difference between the three versions is in the type and color of the lens. The recognizable Oakley Icons (the logos on the side of the glasses) match the color of the lens. You can 'turn' the legs of the glasses to adjust the angle to the lens so that the lens is right in front of your eyes. Three different nose pads are included in order to ensure that this is a good fit.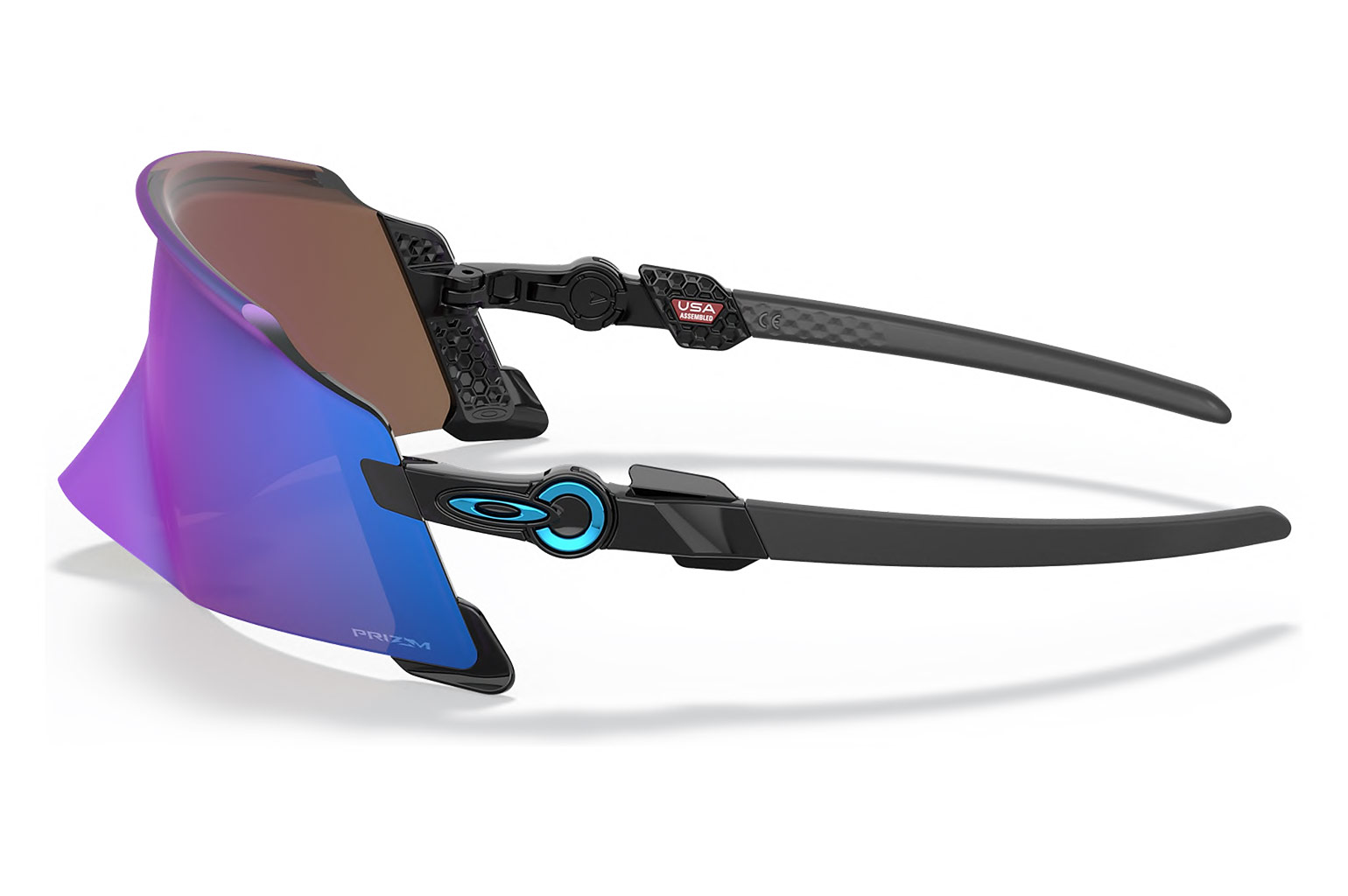 And that is the spearhead of these glasses: the lens. They have made it in such a way that it matches the shape of your face. The lens covers your nose and there is no rim or frame around it. Behind the preformed nose is a nose piece so that the glasses stay in place. Oakley's idea is that in this way the lens fits as close to your face as possible. By omitting the frame, you have full vision and you may not even notice that you are wearing glasses. The lens is reinforced to absorb the rigidity normally provided by the frame. An additional advantage is that the lens has better protection in the event of an impact from, for example, a fall.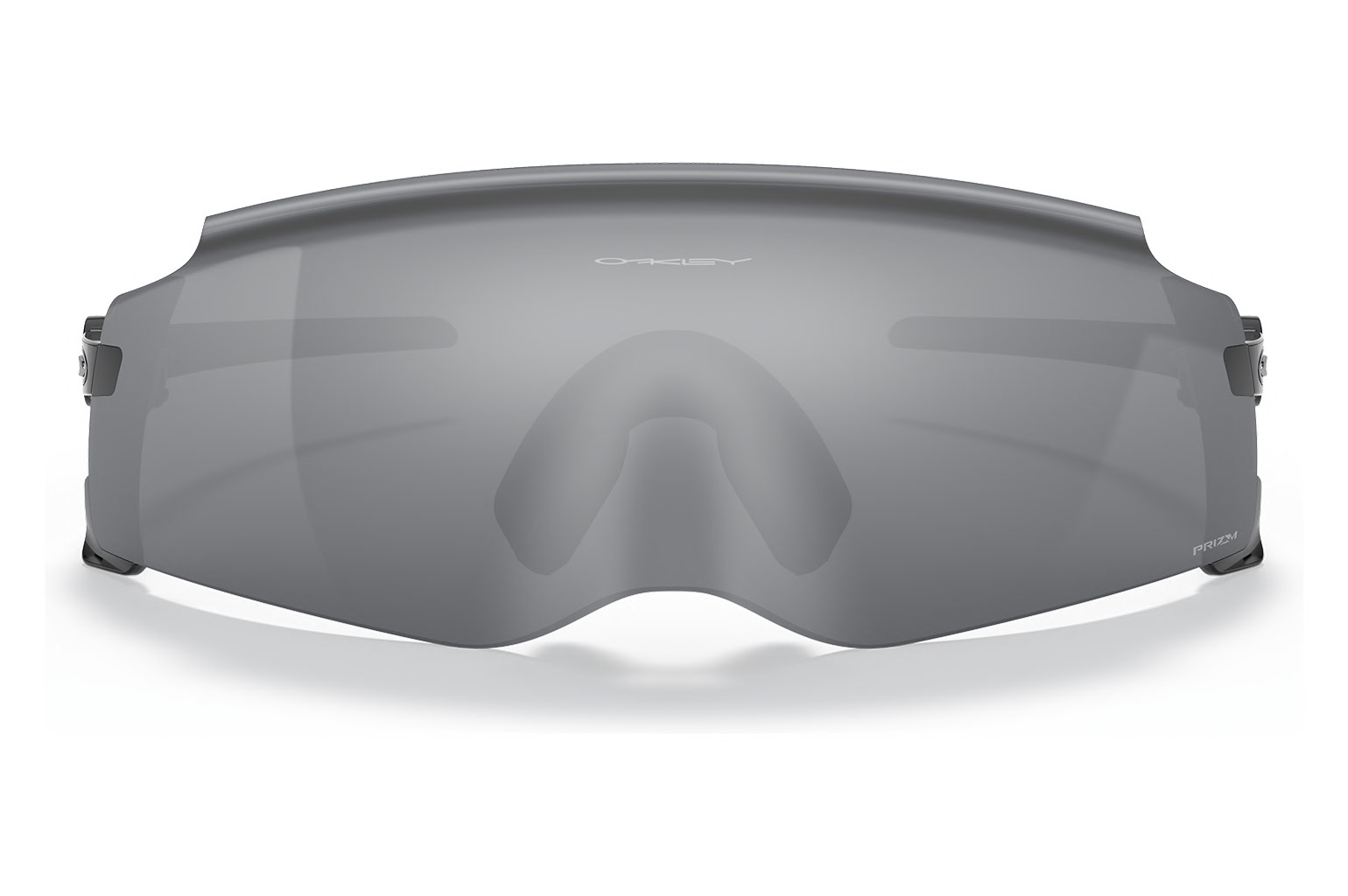 The lens of this Kato has Oakley's Prizm technology, which provides better contrast and clear vision. You can choose from the Prizm Road, Prizm Black or Prizm Sapphire lens. You can describe this more easily as the red, blue or black lens and as said you can also see this in the color of the Icons on the legs. As the title says: Hate it or love it. Opinions are divided and the price could also be a point of discussion in that regard. You pay € 270 for an Oakley Kato, which I think is quite a bit for cycling glasses.