Chiara Ferragni has her say after the May Day concert. The influencer wanted to support her husband in the uncomfortable decision to go against Rai.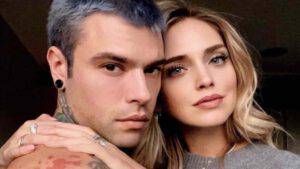 Chiara Ferragni takes the field to support her husband Federico Lucia in the aftermath of the media earthquake resulting from the phone call with the Rai top management, published on its social channels. But let's take a step back: Fedez was chosen together with other artists to participate in the May Day concert that took place at theAuditorium Parco della Musica in Rome and was broadcast by Rai 3. A very important event that saw the participation of the likes of Vasco Rossi, Max Gazzè Alex Britti, Francesco Renga, Noemi, Pierò Pelù and many others. Fedez besides performing with a hit song he decided to exhibit a short monologue on political issues such as the Zan Bill, homotransphobia, the homophobic interventions of some of the members of the League on the subject, with particular reference to Ostellari, and the appeal to Draghi to support workers in the entertainment world. A short political rally that Rai would not have accepted, trying to dissuade the singer and asking to limit oneself only to a singing performance, leaving political issues out of an entertainment concert. As shown in the video published by Fedez, the director of Rai 3 Ilaria Capitani, together with a collaborator explicitly asks the singer to leave his political thoughts to other contexts.
Phrases that made her husband go on a rampage Chiara Ferragni who accused the channel of censorship against him. In the end, Rai gave in to the requests of the singer-songwriter and allowed a Fedez to express his political views on stage. However, the attempted censorship did not appeal to the singer who denounced the fact on social media. In a few minutes the people of the web rose up, taking sides in favor of Fedez.
READ ALSO> WILLIAM AND HARRY TOWARDS PEACE BUT NOT THANKS TO KATE: LADY DIANA IS IN THE MEANS
A few hours after the media earthquake also intervened Chiara Ferragni who expressed all her esteem for her husband's courage: "I am proud of him. Going against everyone to say what you think is not a trivial matter"He said. And, paraphrasing the title of a song by Fedez, Ferragni shortly after added: "Beautiful story is you and the balls you have in always saying what you think".