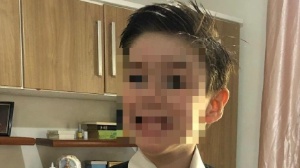 Sources heard by the report also say that Monique's new testimony should not be carried out. Officials believe there is sufficient evidence to indict Henry's stepfather and mother without further testimony.
Imprisoned since April 8, Monique has been isolated at the Hamilton Penal Hospital Penal Hospital since she was diagnosed positively for Covid-19. Despite the disease, her defense wants her to give a new statement, even if by videoconference.
Henry's face injuries
A new report from the Instituto Médico Legal showed that the boy Henry Borel, 4 years old, suffered injuries to the face caused by nails. The document answered a series of questions from the person in charge of the investigation, delegate Henrique Damasceno, of the Civil Police of Rio.
The chance of an accident with Henry has already been ruled out. Experts say the 4-year-old boy was beaten to death on 8 March. 23 injuries were found on the boy's body. According to the previous report, the torture session lasted about four hours. Experts believe the boy may have died around 11 pm – almost five hours before being taken to the hospital.