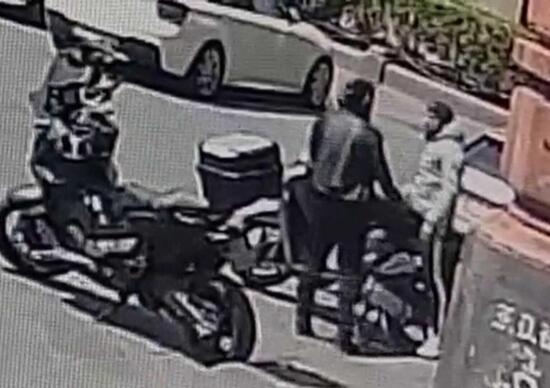 A flash theft in five seconds, one, two, three, four, five. Here, in this time frame a Catania A large-displacement motorcycle was stolen in broad daylight.
As reported by La Sicilia, from the security cameras that filmed the scene you can clearly see how two people approach the vehicle, presumably a Honda, and in an instant they break the steering lock with a kick and then drag the vehicle away with the engine off.
Also in Catania, another similar theft attempt took place earlier this week. This time around midnight, according to what CataniaToday reconstructed, a group of three boys tried to steal a BMW R 1200 GS.
The immediate intervention of a police gazelle, alerted by the residents, however, forced the thieves to flee. The two who were pushing the motorcycle disappeared while the third aboard the BMW, a fifteen-year-old, was blocked and arrested for attempted aggravated theft while abandoning the motorcycle.
.