The story of Apricot, the chimera cat
Apricot the chimera cat with its sweet face is making the rounds of the web. We have already spoken in the past of this rare phenomenon which has the characteristic of having kittens with the muzzle perfectly divided in half, with a decidedly different appearance. The poor little one is an orphan looking for a forever home and a loving family.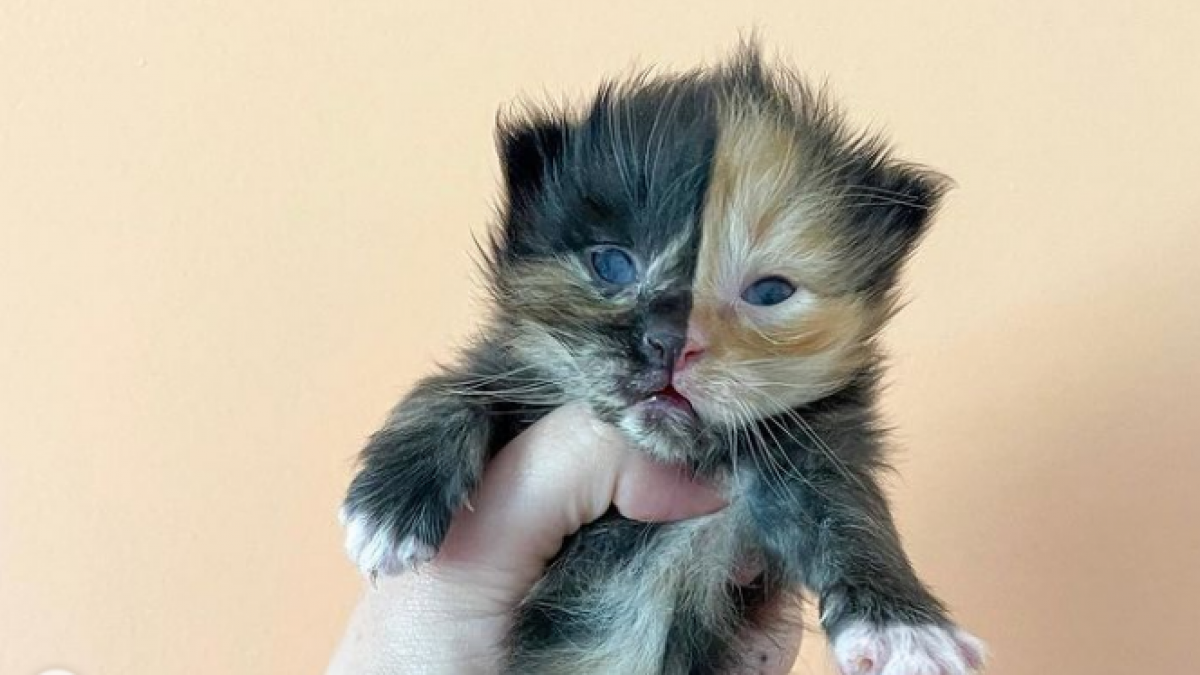 The muzzle of these cats is as if it melts those of two different cats. Apricot, in fact, has half a black muzzle and half a blond muzzle. His fur has different shades on the left and right side of his face, for a very rare phenomenon that experts know very well.
The cat is at the Nashville Cat Rescue, in Tennessee, along with his brother Pretzel. A family found them alone and lost in the construction site of their caste that they are building. Mom gave birth safely in a room, but then left the two kittens behind and never showed up again.
The two kittens were not long in the cattery because they were soon entrusted to Olive e Pickle, two adoptive mothers cats, who will raise them as if they were their own puppies. The volunteers were immediately struck by Apricot's appearance.
The appearance of the cat is due to genetic chimerism, a rare event caused by the presence in a single organism of cells with more than one genotype, following the fusion of several fertilized eggs. The fur of these animals is clearly colored in two different shades.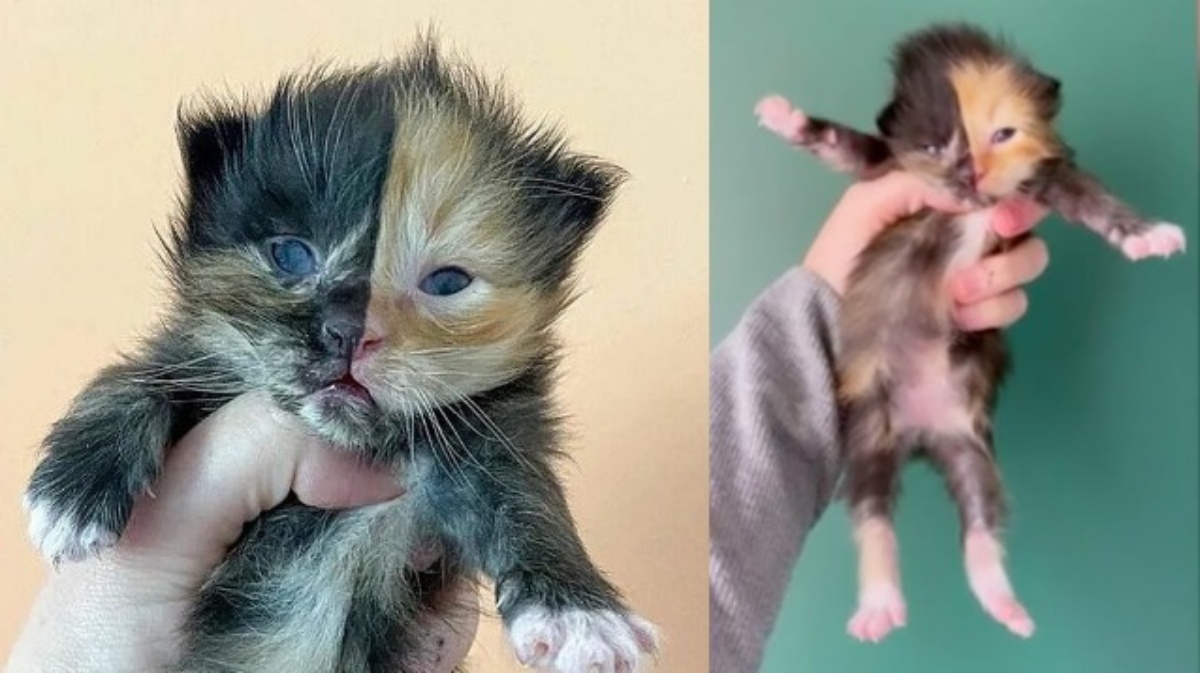 Who will welcome the chimera cat into the Apricot house?
As soon as Apricot is big and strong, like his brother, he can be adopted and find a home forever. She currently lives with Kiki, foster of the Nashville Cat Rescue, who had already taken in Pickle and Olive when they were pregnant.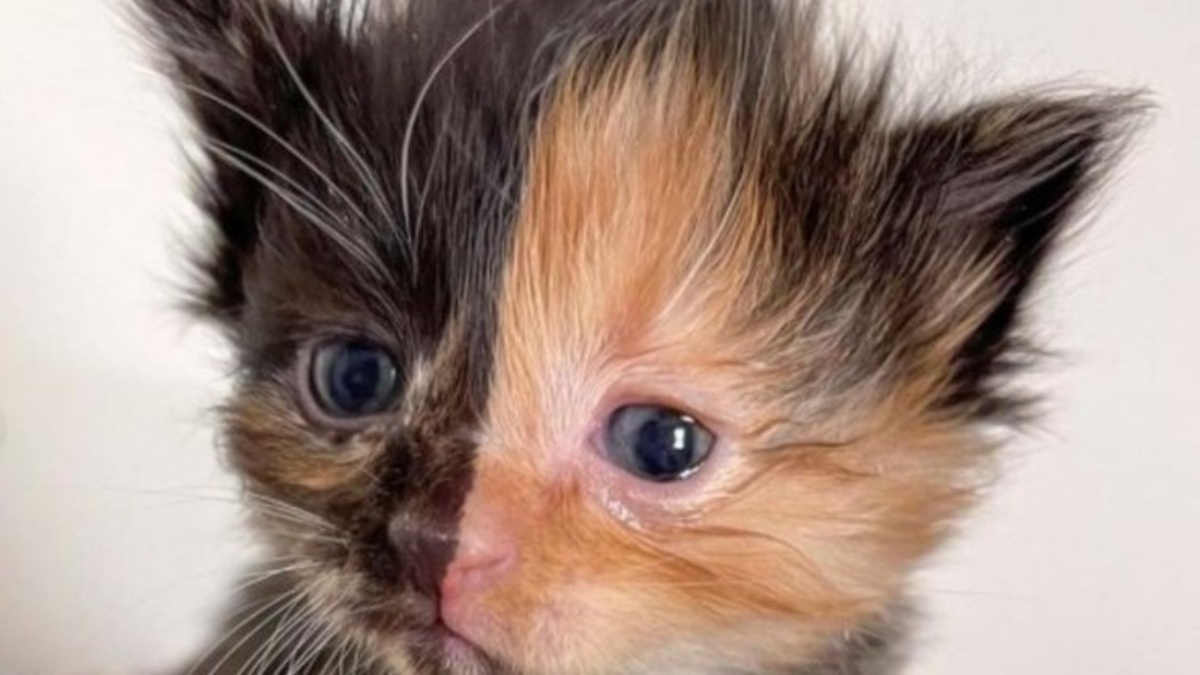 The two cat mothers, as the woman said, "they are such a joy to watch and their babies are undeniably cute. They take care of each other's puppies". Apricot is in very good hands waiting for his adoptive family.