After denouncing the neighbors for a private party that did not comply with the anti Covid-19 regulations, Alessandro Gassmann received many criticisms, including that of Barbara Palombelli: this is what the presenter said.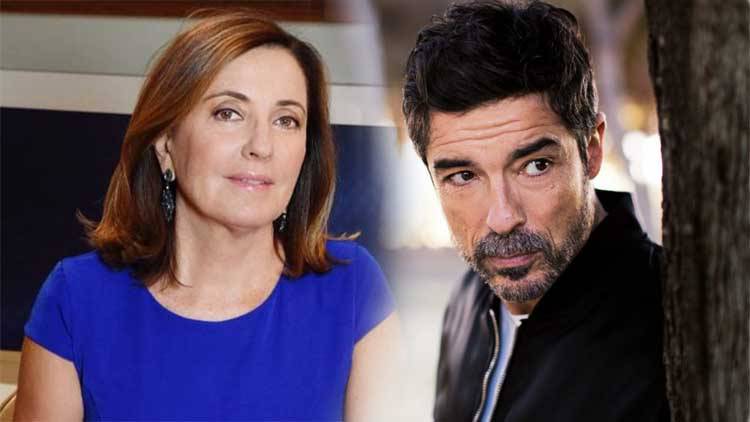 It is in the course of Giletti's live broadcast on RTL 102.5 that Barbara Palombelli spoke about the most discussed topic of the last few days: Alessandro Gassmann revealed on social media that he had denounced the neighbors who were having a party without respecting the anti-contagion rules in force. His gesture has split social media in two: was his behavior right or is Gassmann a whistleblower? Here is what Barbara Palombelli said. But what really happened? To understand this, we need to take a step back.
Alessandro Gassmann, denounce or ignore?
On the evening of Saturday 10 April Alessandro Gassmann was in his home when he started hearing screams and shouts coming from an apartment in his own building. It was a party: many young people had gathered in one apartment, thus not respecting the rules to prevent Coronavirus contagion. At this point, the actor asked social media for a hand, entrusting the issue to Twitter users. "You have two options: call the police and ruin your relationship with the neighbor, ignore and endure, get off and play …", Wrote Gassmann on the social network. Shortly after, the actor announced that he had done "his duty" and was satisfied.
… do you know those condominium things when you hear in your neighbor's house, unequivocally the din of a party with dozens of guys? … you have two options: call the police and ruin your relations with the neighbor, ignore and bear, get off and play …

— Alessandro Gassmann 🌳 (@GassmanGassmann) April 10, 2021
Gassmann denounces: the reaction
Gassmann in the following days made it known that he had received many threats, enough to scare his wife. The well-known faces who commented on the story were more moderate. An example is Enrico Ruggeri who, with a tweet, made irony about the actor's "East German" attitude. Nothing personal, and the singer made it clear in an interview.
Great actor and director… with a bit of nostalgia for the old days of East Germany… https://t.co/eGjDWZSKwe

– Enrico Ruggeri (@enricoruggeri) April 12, 2021
Rita Dalla Chiesa also spoke on the subject by Barbara D'Urso, to whom she said: "Informing is one of the things that makes me sickest ever. It really bothers me". Instead of denouncing, according to the journalist and presenter Gassmann he should have instead taken the path of dialogue, playing to the neighbors and talking about it face to face. He can't stand being a spy: "It's something I could never do", He admitted.
Read also -> Gassmann wants to denounce the neighbors because they are partying? Then also denounce those who deal, says Enrico Ruggeri
Read also -> Enrico Papi, the unexpected revelation: Forced to leave TV for bullying
Barbara Palombelli: "Better make your own business"
Barbara Palombelli stated that he disagreed with Gassmann's decision. "I have quite a few neighbors who also have garden parties with the kids as well it makes me very happy", He admitted. For Palombelli, therefore, there would be no problem, on the contrary. "Honestly, I don't feel like judging, also because from what I read they were outdoors in a courtyard, so I don't think there were any grounds for a dangerous gathering. I would have minded my own business", He finally concluded.
What is certain is that the subject is quite delicate and the question has split Italy in two. Despite the many criticisms, Gassmann still seems not to have regretted his gesture even if, now, he will have to deal with the repeated threats that haunt him every day on social media.