Coinbase Global, the group that controls the cryptocurrency exchange platform of the same name, made its long-awaited debut on Wall Street, opening at $ 381 per share, against a $ 250 benchmark price set yesterday by the Nasdaq. Shortly after opening, it reached $ 413 (+ 66%), with a capitalization of over $ 100 billion.
At these levels the implied value of Coinbase it is more than three times that of the exchange operator Nasdaq. The listing, launched directly to investors (direct listing) instead of through the traditional process of Ipo brokered by banks, as done in the past by Palantir, Spotify e Slack, scores a win for supporters of digital currencies in a year that saw a flock of large companies swoop into the industry.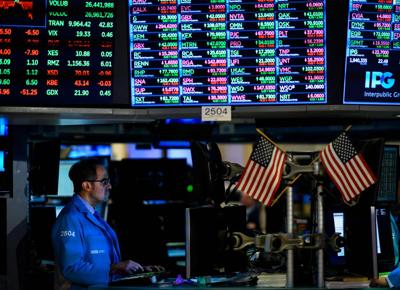 The San Francisco-based company has seen its value jump in the wake of the vast earnings of the Bitcoin: the world's most famous cryptocurrency broke yesterday's record value of $ 63,000. In a direct quotation, the shares are not sold before debut, and the company is listed directly on the stock exchange.
Gaming platform Roblox also chose to enter the market via direct listing last month. Coinbase had filed the listing documents confidentially in December. Founded in 2012 by Brian Armstrong e Fred ehrsam, Coinbase has become one of the most recognizable names in the cryptocurrency industry.
From the start, the focus has been going through the small group of enthusiasts interested in bitcoin and where most of the actors were looking to build a platform that circumvents banks and government control, Coinbase has consciously tried to build a company that attracted traditional investors and merged with the existing financial system.
Another Coinbase goal was to making bitcoin accessible to people who weren't programmers or tech-inclined. In fact, the platform has a simple user interface, but above all it manages the work of custodian of assets, a key element for the sector, which is full of stories of individual investors who lose the "keys" of their digital wallets and permanently lose the access to their bitcoin.
Coinbase Global, which boasts 56 million users worldwide e assets of approximately $ 223 billion on its platform, accounting for 11.3% of digital assets in circulation, it recorded significant gains from the bitcoin rally that occurred in the first quarter, generating more profits and revenues in the first three months of 2021 than it did in all of 2020 Last week, the company said it expects that profit for the first quarter will be between $ 730 million and $ 800 million, more than double what he earned in all of 2020, with a turnover of 1.8 billion dollars.