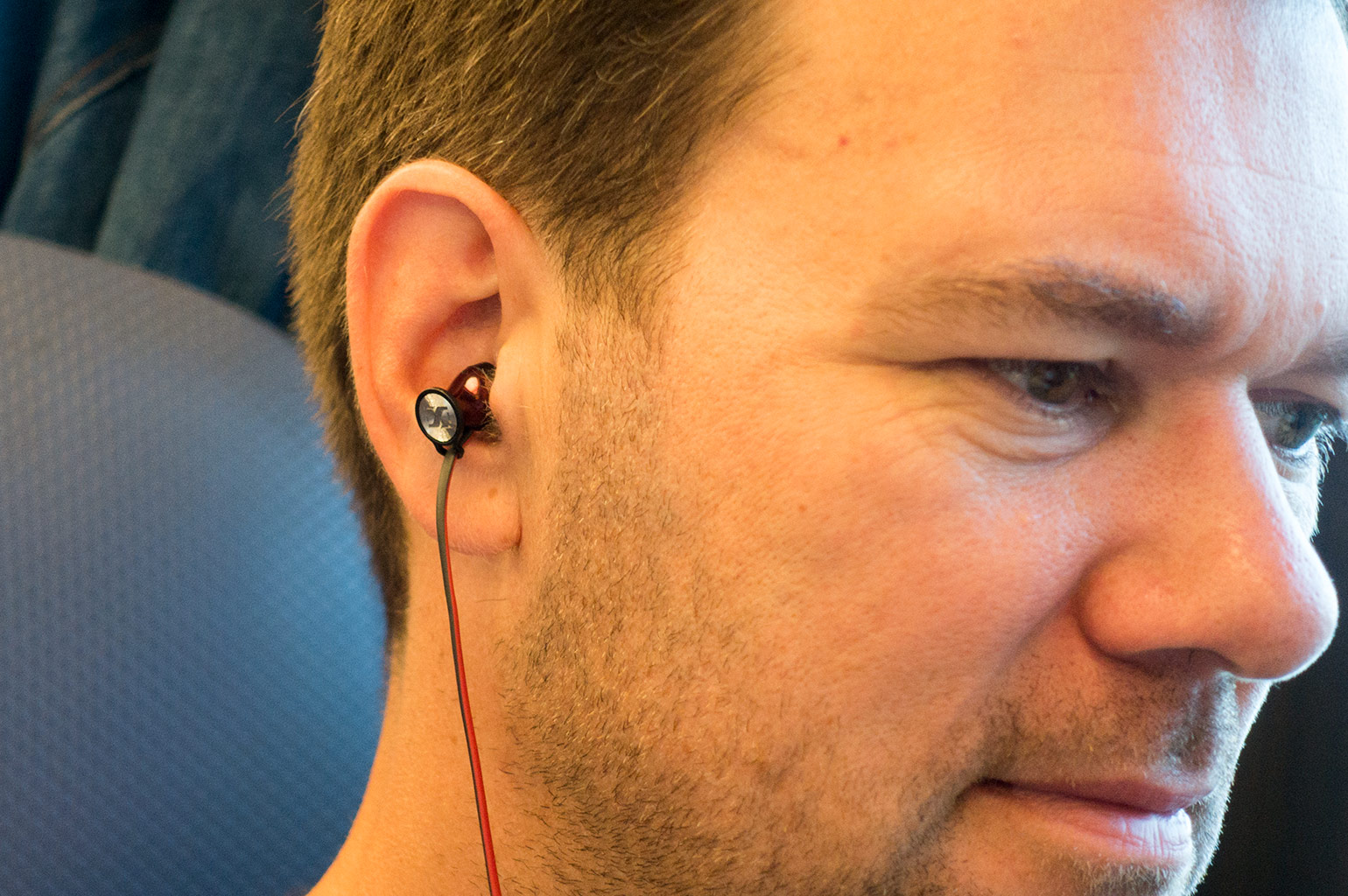 A lot has changed since the last time that showed an overview of interesting podcasts. That was in 2017. You can safely say that podcasting has taken off. At the time we had no Dutch podcast in the overview, now we have to make a selection.
Do you want to stay up to date with the very latest news about the race or just listen to talk about cycling, the list below is certainly something for you.
Live Slow Ride Fast – Laurens Ten Dam continues
Laurens ten Dam and Stefan Bolt started this podcast when Ten Dam was still racing and – fortunately – they continued after Ten Dam stopped. And he has by no means left his bike on the willows, because he still drives enough kilometers on the racing bike, gravel bike and mountain bike: Live Slow Ride Fast. Thanks to his years as a professional and his connections in the cycling world, there is always enough to tell, for 100 episodes. Fun, interesting conversations and stories in which there is a lot of laughter and a small Barolo is not shunned.
De Rode Lantaarn – A pleasant look back
If there has been a bit of a full course, then very soon afterwards, sometimes even the same evening, you can expect a podcast from the men of De Rode Lantaarn. Hosts Tim de Gier, Willem Dudok and Jonne Seriese create podcasts for cycling viewers. The three are well attuned to each other and analyze the course you have probably seen recently. Especially if it is still fresh in the mind, it is nice to hear their opinion about it. They don't mince words and have a sense of humor too.
WielerFlits – Looking back and forward on the race
The place for the latest cycling news also has a podcast of course. Maxim Horssels and Youri IJnsen. They are always well informed on the site and the podcast is no different. They look back and forward and analyze the prices they have seen.
Kop Over Kop – Eurosport without picture
Eurosport has paid more attention to cycling in recent years and we are of course happy with that. They broadcast many matches live, many videos can be watched and they have already made almost 200 podcasts. Host Sander Valentijn discusses everything about professional cycling together with commentators Bobbie Traksel, Jeroen Vanbelleghem and Jan Hermsen. They also have regular guests such as Annemiek van Vleuten and Tim Declercq in the last episode. If you follow the sport closely, this is a podcast for you.
De Grote Plaat – race and music
A podcast with multiple angles. "Crazy about race and music", as they say themselves. The name and logo are therefore striking. Presented by John den Braber and Blaudzun. Den Braber became Dutch champion among the amateurs in 1993 and achieved, among other things, 13 stage victories in Olympia's Tour. Blaudzun is the stage name of Dutch singer-songwriter Johannes Sigmond who cycles a lot and has the necessary cycling knowledge. In the last few podcasts they receive and call guests such as Gio Lippens, José de Cauwer, Michael Boogerd and Annemiek van Vleuten.
Instagram: @degroteplaat_podcast
Two-wheelers – Herman van der Zandt about bicycles
Of course we know Herman from the NOS and he does not hide his love for cycling. Together with Martijn he tells about what they experience on a bicycle and that probably largely corresponds with what the average cyclist experiences. So many recognizable things, such as new bicycles, CO2 patterns and sync problems. And they have a thing for bumpers.
Instagram @tweewielers
El Tarangu – Podcast Bingen!
Not a podcast like the others on this list, El Tarangu. In 6 episodes you listen to an intriguing story (non-fiction) about a Spanish former cyclist. Very nicely delivered and you actually want to listen to them all in succession. Podcast binging! It starts with a strange phone call that Lucien van Impe receives in 2003. His old rival José Manuel Fuente is in Belgium and wants to meet him. Not an unusual request in itself, but there is one problem: cyclist Fuente has officially been dead for seven years. Still Lucien accepts the invitation …
Quite a list, and then they are all Dutch podcasts. And there are more, such as