Belen Rodriguez shows her new forms on the balcony of her Milanese home and is irresistible.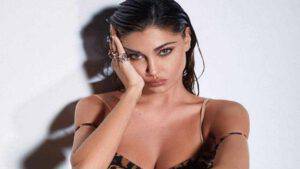 Belen Rodriguez no longer hides its forms. Gone are the months in which the beautiful Argentine hid her baby bump so as not to reveal her pregnancy to the public. Now that the official announcement of the arrival of the little girl Luna Marie it has been done, Belen it shows itself in all its beauty. Although there is very little missing from the delivery scheduled for early summer, the model appears increasingly sexy and provocative. Thanks to the first mild Milanese climate, Rodriguez has published a video on social media that portrays her in a bikini on the balcony in which she shows a perfect physical shape and a round belly. But Belen does not hide and admits that such a pregnant body is the result of so much sacrifice. In some Instagram stories she shared with her followers her diet, super controlled even during pregnancy, telling that she never stopped training. THEThe sacrifice is there but the results are evident: Belen is beautiful and radiant. A smile that shines thanks to the arrival in his life of the new very young partner Antonino Spinalbese. After separation from Stefano De Martino and a brief flirtation with the Neapolitan businessman Gianmaria Antinolfi last summer, Belen met the one who in a few months became her prince charming and above all the father of her daughter.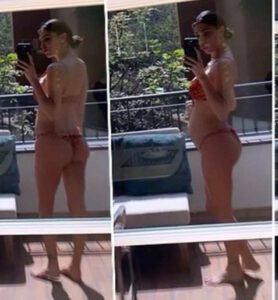 Despite the gossips and gossip Belen smiles and shows the first family tests with Antonino on social media. With them on the terrace of the house Rodriguez there was also Santiago. The 37-year-old said that the little son she had from Stefano De Martino would be very happy with the arrival of Antonino in their lives and looking forward to becoming a big brother. The child would advise the mother to choose Antonino because according to him it was the person right.
A sweet little advisor that Belen listened to and now he is very close to the fulfillment of his dream. In fact, it seems that the couple decided to get married before the arrival of the little girl Luna. And we wish him our best wishes for a long and happy life together.