Alessandro Borghese managed to defeat Covid but the memories are terrible and still very vivid: the chef has decided to tell everyone with a poadcast in which he talked about his concerns and his experience. Here are his words.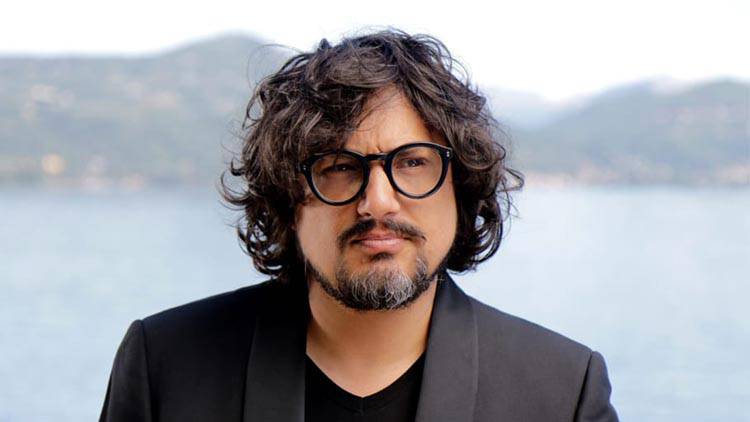 Alessandro Borghese managed to get out of the nightmare of Covid after a long time period of isolation, passed away from loved ones and with many worries. The chef therefore decided to tell his experience in a poadcast whose preview was made public by "Il Corriere della Sera". Here are the words of chef Borghese.
Alessandro Borghese defeated Covid – 19
The face of "4 Restaurants" had revealed that he had contracted the virus in mid-March. Since that day he has remained in solitary confinement in the same house as his family. To do this, the man explained that he had used a floor of the house independent from the rest, not even being able to glimpse his loved ones from afar, for a long period.
"I'm all bruised, with broken bones and my head spinning", He had revealed for the first time to fans on Instagram that they followed him step by step in his recovery, which came after a long course of the disease but which fortunately did not lead to serious symptoms in Borghese.
Finally Alessandro recovered and was able to hug his two little daughters and his wife Wilma again. The experience, albeit mild compared to those who ended up in hospital or, worse, did not make it, nevertheless greatly marked the friendly chef. The 44-year-old has therefore decided to record and broadcast a poadcast in which he freely talks about the sensations experienced during isolation and all that entails the loss of taste for a chef, who has built a whole career on taste.
Alessandro Borghese, the podcast
"I sleep about 20 hours a day, I'm thirsty, I want that bottle of water but I can't open it. My back, arm, hand, fingers, tongue hurts. I can not make it".
Alessandro Borghese uses an audio story to best explain what it feels like in the period of isolation due to Covid-19, in a sort of emotional diary. Borghese entrusted his thoughts to the poadcast produced by Dopcast and previewed by "Il Corriere della Sera".
"The doctor said I have to move. I am on my side and look at my empty glass. I close my eyes. I'm always alone. Where is everybody? I sleep. What time is it? 8.30 in the evening. I'm always alone. Closed on this floor, the last of the house, the one dedicated to my girls. How I miss them! I'm sick, I cry in silence. this loneliness is evil. I want my wife. I want to hug my little girls, breathe them in ". "What day is it? Tenth, confirms the doctor who visits me daily. And the fever went away. I feel nothing. Stop. Sealed ears". Borghese's words well express the sense of bewilderment and loneliness felt by those who find themselves in isolation because they are infected with Coronavirus.
For much of his audio story, the starred chef focused on the lack of taste and smell, essential for his profession and which Borghese recalls having educated over the years through a lot of study and a lot of experience. "Covid – 19 suddenly took away my taste. Pam, like this! Years of travel, of wild herbs, fruit, vegetables, fish, meat. Where did the smell, the smell go? I don't have the smell anymore, neither the taste".
Read also -> Alessandro Borghese investigated for false invoices: "I was screwed"
Read also -> Michelle Hunziker, on social networks the romantic surprise for Tomaso Trussardi's birthday
A real nightmare, describes Borghese, who at the end of the podcast concludes: "I understood: I am in hell, and this is my pain of retaliation. Now I just have to find out what group I ended up in, and how to get out of it. I overturn and confirm everything I have seen".
Fortunately the chef is now totally healed and has been able to return to embrace the wife Wilma and their two daughters, which the 44-year-old thanks for all the strength they made him discover and which he didn't even know he had.
A special thanks from the chef is also addressed to the doctors who treated him and who visited him daily at his home.