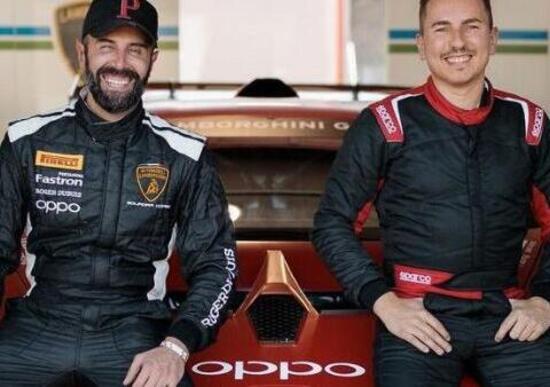 Jorge Lorenzo is back on track. This time with theinseparable friend Luca Rosiello e on 4 wheels. But without renouncing the speed that leaves you breathless, given that among the curbs of the Varano de 'Melegari racetrack he has tested Lamborghini Huracan GT3 Evo.
For the five-time world champion, who is a huge car enthusiast and is also a collector who can boast the possession of very precious hypercar, the present still seems to be made up of experiences and holidays.
Negotiations with Aprilia for a role as test rider skipped and, apparently, the possibility of the Majorcan becoming a TV commentator for motorbike racing also skipped, MotoGP seems more and more an environment very distant from the new life of Jorge Lorenzo.
On the other hand, he has been saying it ever since he decided to hang up his helmet: "I started racing motorcycles as a child, getting great satisfaction, but also giving up a lot and, now, I just want to enjoy life". One wonders if in future projects there may also be some other experience in endurance races, as rumored by many and as the recent "car rides" of the five-time world champion imply.
.