Sigrid Kaag felt "a bit hesitant" when she was invited to the TV program with three other female party leaders in February. This is M.. The party leader of D66 found it a bit conservative that it is still considered exceptional in the Netherlands for a woman to be the party leader. And she didn't feel like asking questions like: what does your husband think about it, and how do you do that with the children? Then the conversation turned to sexism in politics, which affects all four of them. Lilianne Ploumen (PvdA) said: "It leaves me cold, but it has to get out of the world."
But sexism is not over yet. Kaag became a trending topic on Twitter last weekend. Her name was circulated under the hashtag #kutkaag. Initially, Kaag was treated sexist via the hashtag. After that it was used by people who took it up for her. Member of Parliament Kathalijne Buitenweg (GroenLinks) wrote: "When does @twitter draw a line in humiliating and delegitimizing female leaders?"
Kaag was not put off by the hashtag riot, it turned out during the Sunday evening RTL Election Debate. There she argued for more freedoms for vaccinees, the proposal for which she was reviled on Twitter.
Also read: Sigrid, Mona or Lilian can draw extra votes

There are now ten women in the lead of the 37 party leaders, a unique event in Dutch history. Four lead the list of (medium) large parties: Sigrid Kaag (D66), Lilian Marijnissen (SP), Lilianne Ploumen (PvdA) and Esther Ouwehand (Party for the Animals). Does that change something in politics, or does it not matter whether a man or a woman is at the top of the electoral list? Four questions for Ina Brouwer, in 1982 one of the first women to become the national party leader, first for the CPN and later for GroenLinks, and Julia Wouters, who wrote a book about women in politics, The side of the power.
1Ten women top the electoral lists, does this mean the definitive breakthrough for women in politics?
Wouters: "If only it were true. Men are still well in the majority on the candidate lists. But there are many women high on the list. The sad thing is: it may look good on the lists, but women more often drop out in the meantime and are then usually followed by a man. "
Brouwer: "Women often become party leaders if things don't go well with a party. I also experienced this myself at the CPN, there was a battle of directions going on at the time when I was pushed forward. Women usually do not present themselves out of ambition, but out of a sense of responsibility, see Lilianne Ploumen at the PvdA. When calm has returned, the party leader position will become more attractive to men again. Then it is more difficult for women to intervene. "
2 Do women put other topics on the political agenda than men?
Wouters: "In the 1990s, many women who entered the House of Representatives thought that being a woman was no longer relevant. They felt it was now men 's turn to put topics such as childcare on the agenda. You saw a change in the women who are now in the Chamber a few years ago. They discovered that there is still inequality and became aware of everyday sexism. Chamber president Khadija Arib has played an important role by repeatedly mentioning this in debates. Last year's celebration of 100 years of women's suffrage deepened that awareness. This created momentum for the bill on a women's quota in the business world, for example. "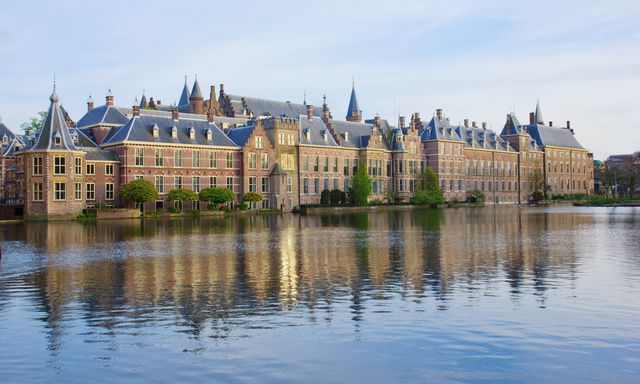 Also read: What is it like to be a deputy prime minister and a woman?

Brouwer: "Many women who came into the Chamber in my time were active in the women's movement, just like me. When I was pregnant in 1990, I wrote to the chairman that I would not be there for the next twelve weeks because I was taking maternity leave. That caused a stir, it had not yet been arranged for MPs. The women who are now entering politics do not seem so used to fighting for their rights. They could be a bit sharper, because an anti-feminist counter-movement is underway. Parties such as the Forum for Democracy, but also the SGP, could be tackled a bit harder. "
3 How can women in politics best deal with sexism?
Brouwer: "Humor is the best weapon. Ruud Lubbers once bullyingly called me 'Mrs. Bakker' during a debate, as if he did not know who he was talking to. When I said something about it, he sent a box of chocolates the next day. I informed him that I would forward it to the real Mrs Bakker, the wife of my predecessor Marcus Bakker. "
Wouters: "It was long seen as a sign of weakness when women in politics reacted to sexism. But new American research shows that voters appreciate it when you say something, in a calm tone. The tricky part is: sexism is often subtle. For example, it is in the double standards that we use. If a woman has a typically masculine leadership trait, we don't think she's a good woman. But if she has stereotypically feminine qualities, we don't consider her a good leader. I train women to also recognize those subtle forms of sexism, so they can respond better to it. "
Also read: This is how you get women to enter politics

4 What is the golden tip for the women who are now party leaders?
Brouwer: "I think they should be allowed to throw their personal lives into the fray a little more. The women seem more reserved about this than the men, but why really? Sigrid Kaag, for example, can show off her bi-cultural family, an example of the modern Dutch family that is often mixed. She can be proud of that. "
Wouters: "Women often receive tips such as: 'Keep your voice low and don't wave your hands too much, then you come across as more reliable.' My tip is: stay away from the male makers. Voters long for a political leader who is authentic. Actually, we don't really know what female leadership is yet, so indulge yourself. "